Hume City's under 18 side continued its strong start to the 2016 season with a hard fought 1-0 win over North Geelong at Elcho Park In what was a hard fought contest, Hume City battled bravely but had to be content with an even scoreline heading int...
Hume City under 18 side will sit down for a Video Analysis session on Monday, after suffering its first loss of the season against Whittlesea. Half time score: 0-2. Full time score: 0-2. Player lineup: Patrick Cristea, Moe Abbas, Umut Bozdugan, Lachlan Ca... Hume City's under 18 side continued its impressive start to the 2016 season, with a 2-1 win over NTC Blue. Damien Damcevski got City on its way when he slotted home a Zach Hutchinson assist. After the break Peter Capparelli rounded off the scoring ... Hume City's under 18 side has been held to a 0-0 draw with Avondale FC on Saturday afternoon. Despite not being able to convert their chances into goals, under 18 coach Steven Gray said he was delighted with the signs showed by his side. "I wa...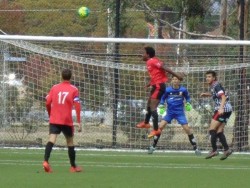 Another clean sheet for our U18's. Considering we had 7 players out with injuries and our captain Hayden subbing off within 5 minutes of game time due to injury, the boys held up well. Available players battled to a nil all draw. Damien finally foun...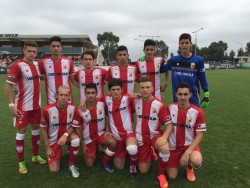 Well done U18's, fantastic start to the NPL Season. Home game at ABD v Moreland City with a 2-0 win. Great opportunity for both teams to have played on Pitch 1.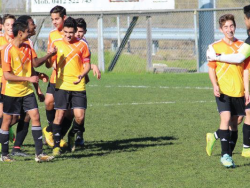 We had another solid weekend of results and performances from our fantastic youngsters at Sunshine George Cross. Results we as follows: Under 12: 5-0 Win Under 13: 2-0 Win Under 14: 2-0 Win Under 15: 3-1 Win Under 16: 4-0 Win Under 18: 1-1 Draw We thank e...