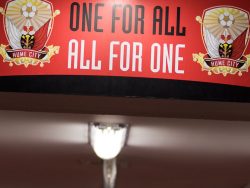 REPORT COMPILED BY: Ceylan Eraltay. PHOTO: Bulent Yontem. Hume City's under 14 girls team registered an away win when it defeated Manningham 4-1 on Sunday. Yaren Sargin opened up the scoreboard with a powerful strike  in the 6th minute giving Hume...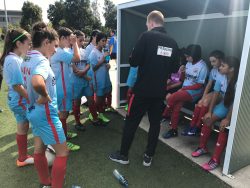 REPORT COMPILED BY: Ceylan Eraltay. Hume City's under 14 Girls side put in a promising performance despite succumbing to a 4-0 defeat to Spring Hills at ABD Stadium on Sunday. A slow start saw Hume City concede two goals in the fist half. Hume came ... Hume City's under 14 side had another great perfomance, this time with a 4-1 win over the FFV under 13 boys side on Sunday. It was a tough contest for Hume, however good teamwork and a strong work ethic helped it prevail. Nick Giarizzo and Matthew C... Hume City' under 14 boys side battled to a 1-1 draw with Avondale FC on Sunday afternoon. A very tight & tough, top of the ladder, match where chances were scarce for both sides in the 1st half. The game finished a goal a piece in the second hal...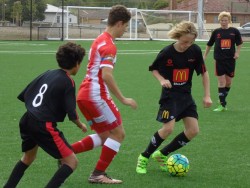 Great effort from all the boys today. Score 4-0 Marco scored the first goal in the first 15 seconds of the game. Brady played his first full game today,well done Brady. it was great to see the way the boys were passing the ball around. Hume came out confident to continue their winning ways but knew a tough game was ahead of them. Hume had the wind in the first half but only managed to score 1 goal and that's how the first half finished, 1-0. After a half time speech from the coach whi...