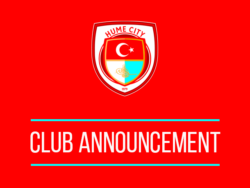 Hume City TIDC Statement On behalf of Hume City Football Club I wanted to make a quick statement on certain stigmas we hear in relation to our club and our supposed opinions and club rules on our players attending TIDC programs. Hume City will neve...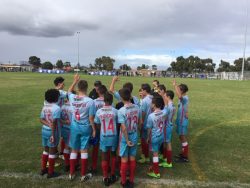 Hume City's under 13 side marked its return to league action with a 3-0 win over Avondale on Sunday. Hume started the contest strongly and went ahead in the 2nd minute through Orlando Ncube who got on the end of a Nathan Talevski free kick. Hume Cit...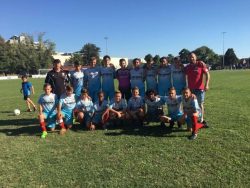 Report compiled by: Leah Balla. Hume City Under 13's climbed to the top of the ladder after its 6-0 win over Werribee City at ABD Stadium on Sunday. Hume City dominated the game with an impressive 60% possession. Hume's first goal against Werr...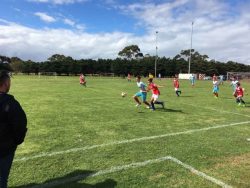 Hume city U13 side continued its winning streak with a 2-0 victory over North Geelong Warriors on Sunday. Barely four minutes elapsed before Hume found the back of the net when Deha Kurul broke clear of the home sides defence to score by a through ball...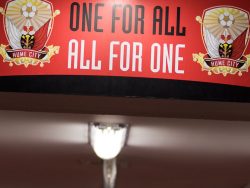 Hume City's under 13 side continued its perfect start to the season with a strong 3-0 win over Brunswick City at ABD Stadium on Sunday. The match started on a positive note with Hume dominating possession and switching the ball nicely. Brunswick of...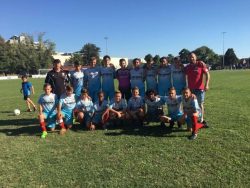 Hume City's under 13 side has continued its impressive start to the season with a 9-0 win over Moreland City on Sunday. Hume got the scoring underway in the 6th minute via a beautiful free kick from the boot of Kaan Elibol. Deha Kurul broke the home... Hume City's under 13 side had to come from behind to defeat Melbourne Knight 4-2 at ABD Stadium on Sunday. Colin Cooper's side found the opening goal in the 14th minute when a Nathan Talevski free kick was spilled seeing Joshua O'kane tuck h...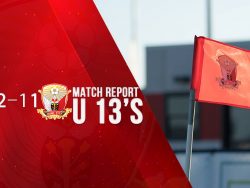 Hume City's under 13 side began its 2017 journey with a strong win away to Ballarat City on Saturday. Only three minutes had elapsed before Hume found its opening goal through the boot of Deha Kural. Kural would go on to score a remarkable four mor...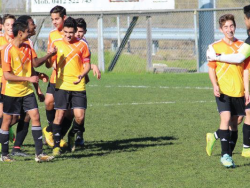 We had another solid weekend of results and performances from our fantastic youngsters at Sunshine George Cross. Results we as follows: Under 12: 5-0 Win Under 13: 2-0 Win Under 14: 2-0 Win Under 15: 3-1 Win Under 16: 4-0 Win Under 18: 1-1 Draw We thank e...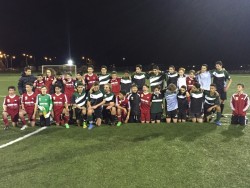 Last night saw our Under 13 Side take on Strathmore High School at the ABD Stadium complex. In a very competitive and well spirited game it was the Hume side who managed to capitalize on their chances and take the win. Goals from Drae Diacomo and Emre Tur...