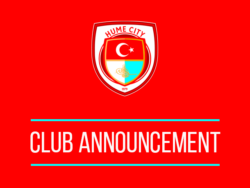 Hume City TIDC Statement On behalf of Hume City Football Club I wanted to make a quick statement on certain stigmas we hear in relation to our club and our supposed opinions and club rules on our players attending TIDC programs. Hume City will neve...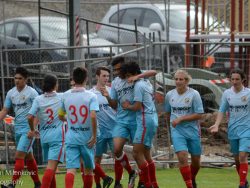 Hume City's under 16 side recorded another impressive victory, this time defeating North Geelong 5-3 at Elcho Park on Sunday. Talib Al-Khirsany opened the scoring for Hume in the 13th minute from a clever left foot strike inside the box. Alex Istant...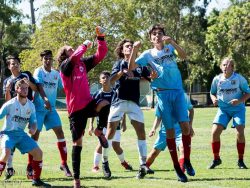 Hume City's under 16 side notched up another solid win overcoming Moreland City 10-0 on the weekend. Hume found an early opener when James Scilliano scored from a set play corner routine in the 4th minute. The lead was doubled in the 12th minute whe...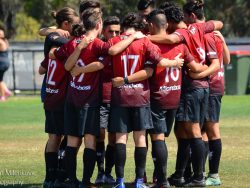 Hume City's under 16 side continued its perfect start to the season with a strong 3-0 win over Melbourne Knights at a hot ABD Stadium on Sunday. Talib Al-Khirsany opened the scoring for Hume in the 19th minute with a clever left foot strike, catchin...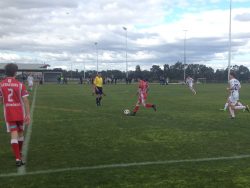 After a disappointing outing last week the Hume City U16's were a determined side going into the NPL Rnd 21 clash against North Geelong Warriors FC. With our regular keeper still overseas it was up to a few of the players to don the gloves and the s...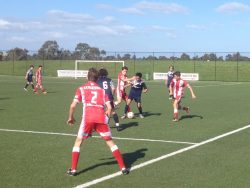 The U16's went into the NPL round 19 match against NTC with a depleted side due to illness for a number of players and a goalkeeper trialling overseas for a spot in the USA College and MLS competions, with two players stepping up from the U15s up to...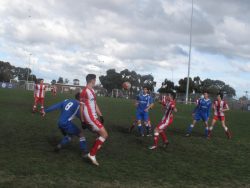 Hume City travelled to Avondale SC for the NPL Round 18 match determined to bring the points home after a heavily undermanned team suffered a home loss to Ballarat last week. The Hume side started the match well and despite the soft ground and windy condi...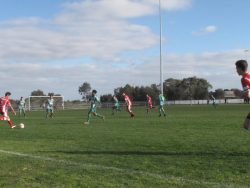 Hume City's under 16 side faced fellow title aspirants Green Gully at ABD Stadium on Sunday, with the match billed as a contest between two sides fighting for second position on the ladder. Hume came into the game after an unsettled training schedul...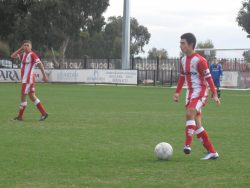 Hume City trained hard all week for Round 11 of the NPL knowing they were facing a tough opponent in Bendigo City, who were coming off a string of wins, most recently against the number two team on the ladder. Playing on the main ground was going to give...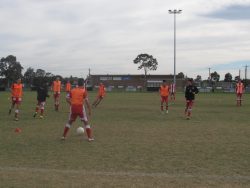 Even before kick-off in the NPL round ten away clash with Werribee it was clear that the windy conditions would play some part in the game. After winning the toss the the home side took the wind advantage and it was the Hume side who struggled pushing int...