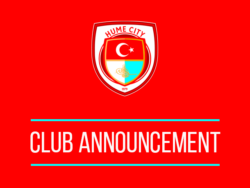 Hume City TIDC Statement On behalf of Hume City Football Club I wanted to make a quick statement on certain stigmas we hear in relation to our club and our supposed opinions and club rules on our players attending TIDC programs. Hume City will neve...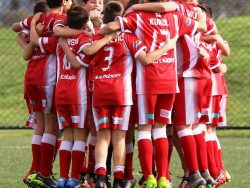 In sport we often talk about 'blocks' of matches coming up. More than a month ago the Under 12 team knew of a block of matches approaching that would determine where they stood in the pecking order of their league. With leading teams Melbourne Knights...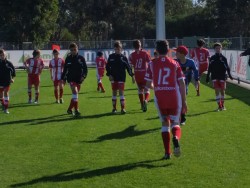 The past three weeks has seen Hume City's Under 12 outfit continue its success. A comfortable 9-0 win against Whittlesea Ranges was pleasing in the sense that most chances were taken, with Deha Kurul netting a hatrick and Nathan Talevski scoring a ...
The Under 12 Hume City boys took on the match report v Skillaroo Girls​ in what was a classic encounter. The girls were superior in size, speed and strength across the park and they played some clever football. To the Under 12's credit they stuck...
Hume City's Under 12 side continued its great start the their 2016 campaign with a comfortable victory over Avondale FC keeping the Hume boys at the top of the NPL ladder. It rained goals at Broadmeadows with Jake Nadjovski netting in 12th minute,...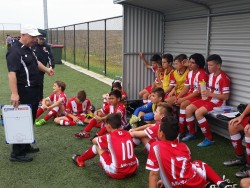 Hume City Under 12's v Moreland City After a fantastic pre-season from the boys the time had come to kick-off the 2016 NPL season. The pre-game message was that to be a consistent footballer and get the best out of yourself it's important to g...