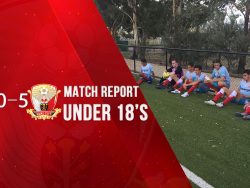 Hume City's Under 18 side got its 2017 season off to the best of starts with a comprehensive 5-0 win over Ballarat City on Saturday. Brendan Boylan's chargers got the scoring underway in the 36th minute when Moheb Khamisi broke clear of the h...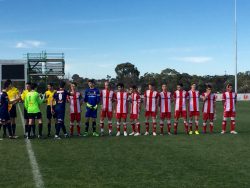 Sunday's game at ABD Stadium v Pascoe Vale was expected to be a challenging match for our boys. Although Pascoe Vale dominated Hume City on the ball with 54% Possession time in the first half and 55% Possession time in the second half it was Hume Ci...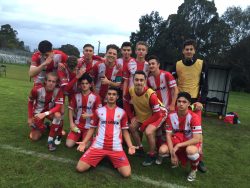 Clean sheet for our U18's away game on Sunday v Moreland Zebras. Hume City definitely dominated the game during the first half with 57% Possession Time, but unfortunately with only 2 shots on goal they just couldn't put any away. Moreland Zebr...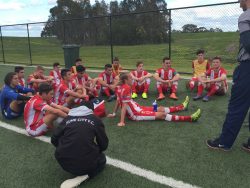 Special thank you to U15 players that stepped up on the weekend to join our U18's on Sunday at ABD Stadium. Due to unfortunate injuries/illnesses our team sheet comprised of ten U18 players and five U15 players. With five shots on goal in the first ... Hume's U18s unfortunately suffered yet another defeat at Sunday's away game versing Avondale, after drawing with the club 0-0 earlier in the season. With no shots on goal in the first half by Hume City and 1 shot on goal in the second half, th...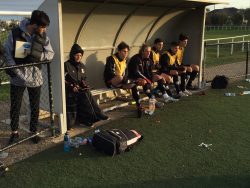 Hume City U18's unfortunately suffered yet another lose at Sunday's away game against Sunshine George Cross. With nine missed shot attempts and only one shot on goal, Hume City just couldn't find the back of the net. In the first half th...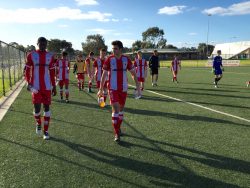 Hume City's U18 side suffered its second loss for the season on Sunday, in a hard fought 3-0 loss to Green Gully at ABD Stadium. With only two shots on goal for the game, and four off target, Hume City unfortunately just couldn't manage to fi...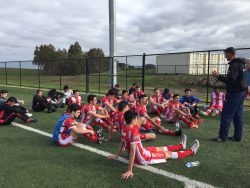 Hume City's Under 18 side recorded another strong win, when it defeated Bendigo City on Sunday afternoon. Thomas Harris, Ishak Ulker and Zak Kambouropoulos stepped up from the under 16 side and looked right at home with their more senior teammates. ... Hume City's under 18 side continued its strong start to the 2016 season, with a 5-1 win over Werribee City on Sunday. Jayden Veljanovski got Hume on its way when he netted in the 9th minute, followed by a Moe Abbas goal in the 29th minute to give H... Another draw at ABD Stadium. Half time: Melbourne Knights 1-0 Hume City. Full time: Melbourne Knights 1-1 Hume City. Lineup: Anthony Mancusso GK, Zach Hutchison, Selim Ozdemir, Hayden Tennant, Suleyman Topal, Moe Abbas, Adem Akyayla, Umut Bozdugan, Lachla...