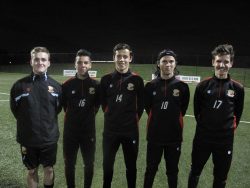 In a few months five players from the Hume City's U16 side will travel to Shanghai, China to participate in the China (Shanghai) International Youth Football Invitational. This is an annual event hosted by the Chinese government for U17 players. Las...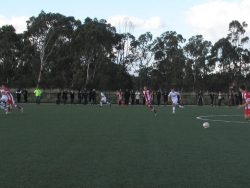 The NPL round 9 home game versus Melbourne Knights was expected to be a tough game for the home team and it was good to see Hume start strongly and take control of the game early. Hume City managed several shots on goal early and it was rewarded for its ...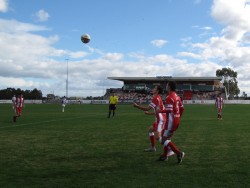 The U16s home game vs Moreland Zebras kicked off in blustery conditions at ABD Stadium on Sunday afternoon. The visitors managed to get behind the Hume defence a few times early in the game and were rewarded with the first goal. Hume City managed to wres...
Hume City travelled to North Geelong for round six and showed their intention from the whistle, taking full control of the game with over 60% possession in the first half, but failed to fully capitalise on their dominance going into half time with only th...
Hume City's Under 16 side suffered its first loss of the season, with a tough 1-0 loss to Whittlesea Ranges. Hume City side started strongly against the Ranges in round 5, dominating the middle and restricting chances but couldn't break a str... Hume City's under 16 side battled from two goals down to earn a share of the spoils against NTC. It was a fast paced encounter, with NTC taking an early 2-0 lead. Miguel Caceras pegged a goal back for City before half time, with a strong run into th...
NPL Round 3 – Hume City vs Avondale fc Result: 2 – 1 win After conceding control of the game early on to Avondale and going into the break a goal down our boys came out at half time and took the game on, putting in a solid effort to run...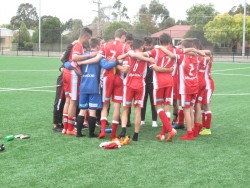 The 2nd round kicked off in Ballarat in breezy, cool conditions. The smaller ground made the game fairly congested from the outset with Hume dominating possession but finding it hard to find any space to get any meaningful shots away. Once again it was Mi... The first match of the season kicked off on the synthetic pitch at home for Hume City U16's on time on a sunny Sunday afternoon with a light breeze. Both sides started well with the home side making some early breaks down the left and getting in a f...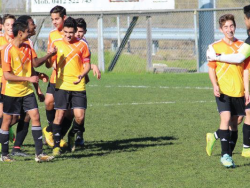 We had another solid weekend of results and performances from our fantastic youngsters at Sunshine George Cross. Results we as follows: Under 12: 5-0 Win Under 13: 2-0 Win Under 14: 2-0 Win Under 15: 3-1 Win Under 16: 4-0 Win Under 18: 1-1 Draw We thank e...