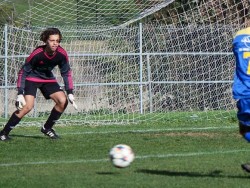 Hume City under 14's played against Werribee City on Sunday. They boys loved being back on their home ground after a few away games, but the fierce winds made play extremely difficult. Werribee scored the first goal, with the wind to their advantage...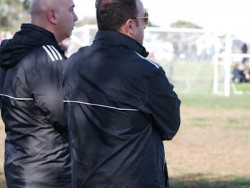 Hume City under 14's played against St Albans Saints on the weekend running out 2-0 winners. Conditions were mild, sunny and cold and the pitch was very challenging. First half the boys delivered an average performance with a few missed opportuniti...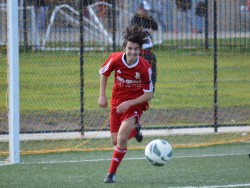 Hume City under 14's had a solid win against North Geelong Warriors despite the icy temperatures. The team showed their passion and commitment, all arriving early for the 7.45am meet and waited patiently for opponents to open the grounds. The boys p...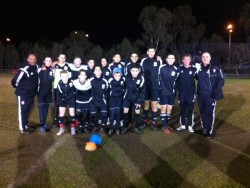 Hume City under 14's trained in the West Ham Academy's coaching  session this evening and practiced the latest drill techniques used by West Ham players. After excelling this season our boys were invited to join the EPL sides coaches along w...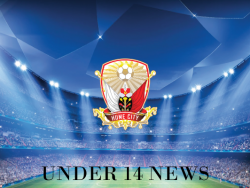 Hume City under 14's played against Pascoe Vale. Conditions were mild but cold with a strong wind. First half, Hume City dominated, with Ethan scoring 2 goals. Second half Pascoe Vale strengthened their attack but Hume City continued to maintain the...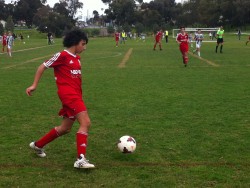 Another victory for Hume City U14s. On the much improved pitch, with good weather conditions, the boys managed to have one of their best passing games of the season after stringing multiple passes together each time they got the ball. Our midfield and att...