 Hume came out confident to continue their winning ways but knew a tough game was ahead of them. Hume had the wind in the first half but only managed to score 1 goal and that's how the first half finished, 1-0. After a half time speech from the coach whi...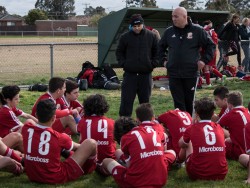 Hume City under 14's played against Green Gully SC.  The game started with a minute's silence in respect of the passing of the mother of Hume City's president, Steve Kaya. The team played exceptionally well and as one unit, demonstratin... Hume City U14's entered the field in Ballarat against a strong opposition and  a win needed to stay at the top of the ladder. After a full week training the team was mentally and physically ready for one of the toughest games of the season that c... Hume City under 14's played against Bendigo City FC. First half Hume City played well and dominated the match, although the opposition was disadvantaged by having six absent players. Hume played a structured and consistent game scoring 4 goals ̵...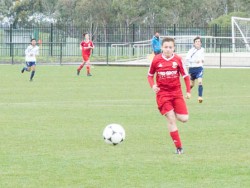 After a few shaky games in the past few weeks Hume 14's were looking for a big win at home in front of the crowd on the main pitch. With perfect weather conditions Hume was able to play how they wanted to play and started off very well scoring two...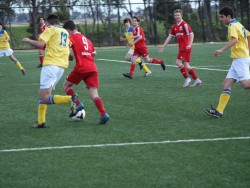 Hume City under 14's played against Avondale FC at Hume home ground. Conditions were good and the match was very competitive with Avondale keen to challenge Hume. Hume started very strong with the 3rd minute, Esad and 7th minute Dom scoring two grea...