FFA Cup Round 6 Review: Hume City progress to Round 7 of FFA Cup after Bentleigh Greens demolition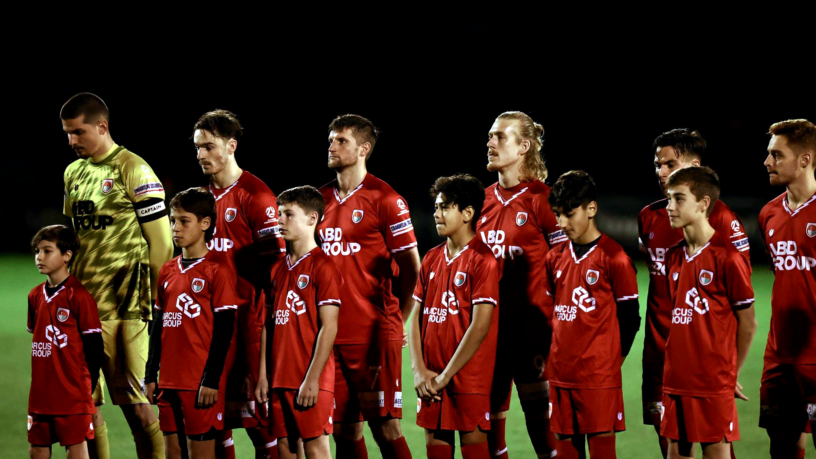 The home side dominated the game from the opening whistle and were rewarded early on after Josh Bingham fired home a thunderous volley at the 6th minute to give his side the lead.
Moments later, Greens should have equalized but squandered the chance after blasting the ball over the bar from close range.
Josh Bingham continued to wreak havoc on Greens' defence and was through on goal, but an alert Alexander Pavlidis came rushing off his line to prevent the forward from doubling Hume's lead.
The pendulum of momentum continued to swing Hume's way and they were unlucky not to be up by two, after Theo Markelis' effort forced Alexander Pavlidis into a save and Josh Bingham's follow-up effort just went over the bar.
As Hume began to grow somewhat frustrated after forcing Alexander Pavlidis into numerous saves, up stepped Theo Markelis. The fan favourite managed to chip Pavlidis from inside the box and sent ABD Stadium into hysterics after his miraculous effort.
Hume began the second half just as they ended the first, full of confidence and continued their dominance from the get-go. Josh Bingham and Andy Brennan's combination play was too much for Bentleigh to handle, as the duo were in search of finding Hume's third goal of the night.
At the 65th minute, Hume put the final nail in Greens' coffin. Matthew Lazarides' long ball found an onrushing Andy Brennan who lobbed a helpless Alexander Pavlidis from 40 yards out. ABD Stadium went in shock after seeing the ball roll in!
Moments later, Andy Brennan was unlucky not to add a fourth goal to Hume's tally after his shot rattled the crossbar.
Andy Brennan should have had a second in the dying minutes of added time, after blasting his effort from close range over the bar.
When the final whistle was blown, a dominant performance by Hume City will now see them progress to Round 7 of the FFA Cup.
In the meantime, the lockdown in Victoria has put a halt on all FFV matches. Hopefully we are back playing football again soon!
© 2014 Hume City FC All rights reserved.