FFA Cup Round 5 Review: Hume City storm into next round of FFA Cup full of confidence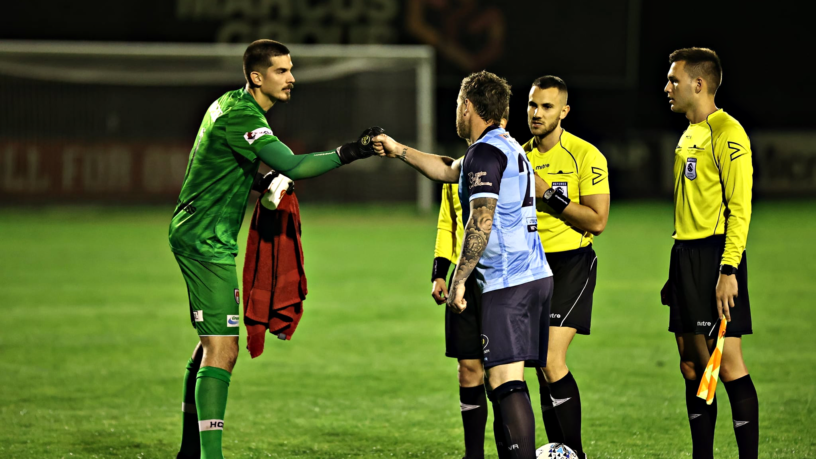 It was one way traffic from the opening whistle of the game, with Hume dominating possession and forcing Asaeli Batikasa into numerous goal denying saves.
Hume's persistence was finally rewarded at the 12th minute via Josh Bingham who continues his impressive goalscoring form. Makeshift right back Umut Bozdogan's dribble down the right flank allowed him to fire in a teasing cross towards Bingham, who fired home the header past a helpless Asaeli Batikasa.
Moments later, an onside Josh Bingham was through on goal but fired his shot into the ever-present Asaeli Batikasa.
As the first half came to an end, Hume were rather frustrated only leading 1-0 despite the plethora of attempts which Asaeli Batikasa continued to deny.
Andy Brennan was injected into the game at the start of the second half and wreaked havoc on Pines' defence.
As the second half progressed, Hume continued to create numerous opportunities in Pines' box could not capitalize. However, a massive sigh of relief was brought to ABD Stadium when Danny Dixon doubled his side's lead after calmly lobbing Asaeli Batikasa at the 73rd minute.
Hume's confidence was surging and substitute Mitch Cooper fired in the third goal of the night moments after entering the field. Andy Brennan's selfless effort allowed him to find Cooper, who calmly slotted the ball home past Asaeli Batikasa.
ABD Stadium erupted with excitement after the referee blew the full-time whistle, as Hume City will now progress to the next round of the FFA Cup.
© 2014 Hume City FC All rights reserved.