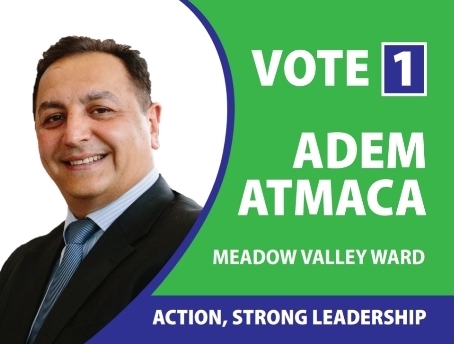 Hume
Council
Elections – Vote 1 : Adem Atmaca
The Hume City Council Elections are commencing NOW.
Many of you will have received your Ballots to vote by mail in the last day or two.
Votes have to be returned by Friday 23 October 2020
Adem Atmaca has nominated for the Meadow Valley Ward- ie the Ward that covers Greenvale, WestMeadows, Gladstone Park, Broadmeadows, Dallas, Campbellfield, Meadow Heights and Jacana.
Adem has been on Council before and has been the Mayor of the City. Adem, as much as anyone, and over a long period of time, has supported the Football and Cricket Clubs.
He was instrumental in supporting the construction of our facility in its current form.
His support for the various projects in the pipeline may be critical.
© 2014 Hume City FC All rights reserved.