Community Shield Review: Penalty shootout thriller sees Bentleigh claim the win against impressive Hume City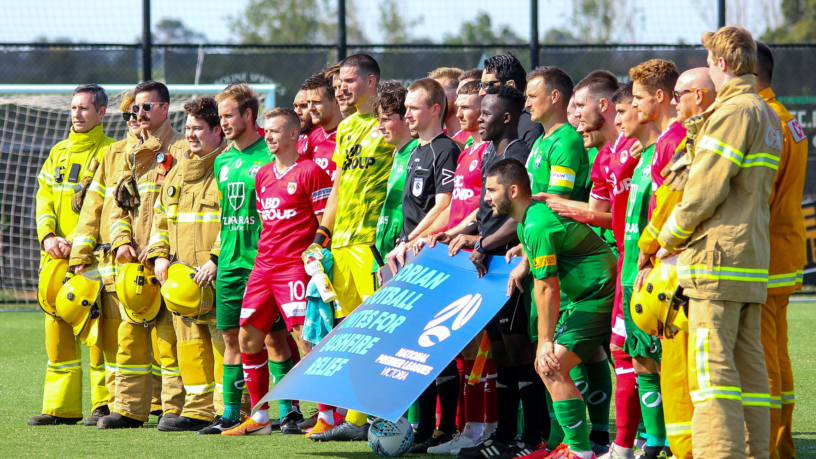 It was a beautiful sunny day at City Vista Recreation Reserve which saw 2019 NPL winners Bentleigh Greens battle it out against 2019 Dockerty Cup winners Hume City for the Community Shield.
Hume City's shot stopper Michael Weier was called into early action after Alexander Caniglia found himself in a 1v1 via a Bentleigh attack. Josh Bengham nearly broke the deadlock at the 3rd minute after some excellent footwork allowed him to fire from close distance, forcing Javi Lopez into a diving save. Steven Hewitt's freekick from distance at the 18th minute had Lopez troubled, only for the shot to miss by inches. Matthew Crooks almost put Bentleigh ahead at the 28th minute after his low shot from distance took a deflection off the woodwork. A defensive turnover by Hume at the 31st minute allowed Brent McGrath a free shot from outside the box, only for him to drive the effort wide. Matthew Lazarides arguably had Hume's best chance to take the lead in the first half, after picking James Xydias' pocket but his curling right foot effort went wide by a matter of inches.
Despite a goalless first half, an entertaining second half was on the horizon given the number of attacking opportunities and goal bound effort from both teams leading up to the halftime interval.
The second half began with Bentleigh firing a dangerous cross in from the left flank, only for the ever-present Michael Weier getting a strong hand to parry the ball away from danger. Referee Lachlan Keevers was at the center of attention at the 50th minute, after Danny Dixon put Mitch Cooper through on goal who was fouled from behind by James Xydias inside Bentleigh's box, only for it waved play on. Fin Beakhurst was given enough time and space to fire a low shot inside Hume's box at the 54th minute, but Michael Weier came up big with another diving save. Bentleigh nearly took the lead a few minutes later, after an interception saw Brent McGrath's headed effort towards an empty net caught by an onrushing Michael Weier. Hume City began to lift the tempo as a series of attacks eventually saw James Brown find Josh Bingham whose toe poked effort and follow up attempt force Javi Lopez into a big double save.
Lachlan Keevers signalled the full-time whistle at 90+3 minutes which saw the game head straight to a penalty shootout. Unfortunately, it was Bentleigh Greens who came out victorious in a thrilling penalty shootout to win 7 – 6 and claim the 2020 Community Shield. However, Hume City certainly gave their fans something to look forward to after creating numerous attacking opportunities and continuing to put on a performance with their high tempo football. Round 1 of the 2020 NPL campaign will see Hume City welcome Altona Magic to ABD Stadium for an 8pm kickoff, on Saturday the 15th of February.
© 2014 Hume City FC All rights reserved.