Hume City Academy Program: U8, U9, U10, U11 and U12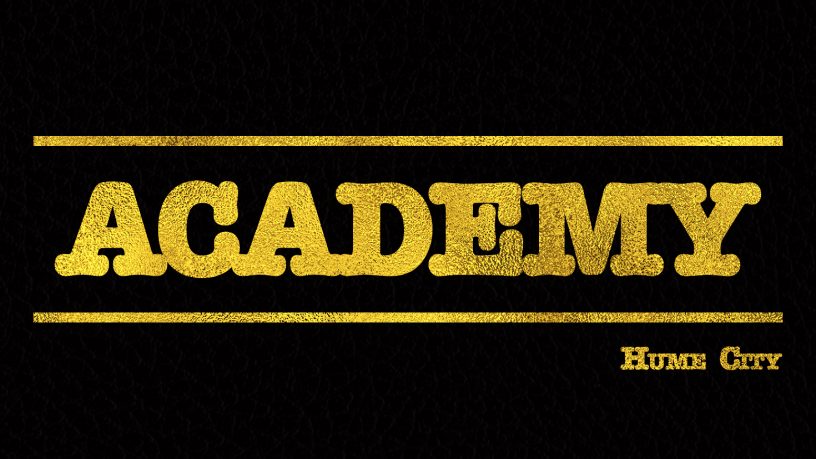 Hume City is delighted to announce the launch of the HCFC Academy Program in 2020, the program has been designed to find and train the best young talent in the North and Western suburbs. All players will have the opportunity to play and train in a professional environment that will challenge them in the below areas of development:
Physical – All sessions have been designed to be high tempo with lots of opportunity to play, the sessions will flow with the whole part whole model, more opportunity for players to execute skills in a game format allowing for better decision makers
Mental – All sessions will be designed to challenge the thinking of the players, no standing around in lines
Tactical – All sessions will challenge the tactical awareness of all the players through hidden learning
Technical –  All sessions will have a technical element to the sessions to allow for sound technically gifted players
The programs will be run and overseen by the Hume City FC Miniroos Technical team headed up by the architect of the program and the Academy Head Coach – Jamie Monteith, Jamie has a wealth of experience in player development and has been coaching and educating young players in the elite player pathway in Australia and Europe for over 15 years.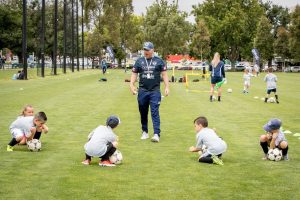 "This is a great opportunity for young players to be educated in a professional environment, Hume City FC has the foundations and history in the community to make a positive impact for young players and to give them a viable pathway for young boys and girls to represent in the senior teams in the future through this program"
The HCFC Academy program will run on 3 nights of the week, Monday, Wednesday and Friday. It has been documented and identified that young players in Australia do not train and play enough and at HCFC Academy program will help bridge this gap through additional training nights and more games!! The idea is to get the young players playing more.
The program delivery will provide for the comprehensive technical, tactical, physical and mental development of the player. The focus will be on, age specific development that relates to the key learning and development stages of young players aged 8-12 years old boys and girls.
Players will train three times per week at the HCFC venue, the program will be aimed at maximizing the unique strengths of each individual player, the program will echo HCFC player and club values.
Standards will be exact and individual programs will be set with clear goals and outcomes that ensure each individual player progresses to fulfil their potential.
The program will comprise of:
Training matches (outside of Football Victoria competition windows)

31 weeks of training (this includes pre-season)

     

84 sessions, each session will run for 1hr 15min

Professional curriculum that has been designed for age specific training 

Technical and tactical program elements of training to challenge players

Full training kit

Regular individual player reports

Professional coaching

Opportunity to participate in additional training programs (Selection process)

World class training facility

Home work for all players on a termly basis
This program will work with young players in the 'golden window' of cognitive development when young players start to solve problems and be able to work cooperatively
The program will be designed to develop technique and its application in the execution of football actions to overcome football problems.
The program will help young players to be educated and develop and apply the core skills of attacking and defending into the HCFC footballing philosophy through playing the game they love.
Hume City is dedicated to ensure that all players 'love for the game' is priority and all sessions are designed to be challenging but also fun.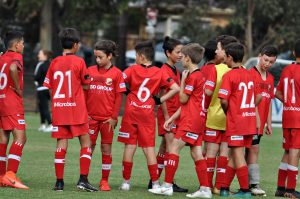 Other benefits include:
Improve Close Ball Control

Improve Speed and Agility

Improve individual attacking and defending

Education in key areas of development (Mental, Physical, Technical and Tactical)

Train and play with the best

Mentoring program

Education in healthy lifestyles

Opportunity to enter into the HCFC NPL pathway

Positive learning environment

Welcoming environment for all
Trials for the Hume City Academy will take place on:
Stage 1: 9/11/19
U8, U9,10:00am – 12:00pm
U10, U11, – 12:30pm-2:30pm
U12 3:00pm-5:00pm
Stage 2: 16/11/19
U8, U9,10:00am – 12:00pm
U10, U11, – 12:30pm-2:30pm
U12 3:00pm-5:00pm
Stage 3: 23/11/19:
10:00am – 12:00pm Parent and player presentation and deposit to be paid
To register for the trials please follow the below link:
https://docs.google.com/forms/d/e/1FAIpQLSe4iyg-S-kZyG1Rf2BeLYi7W-lk5mAwEeTlPWm39-NrcAy_2A/viewform?vc=0&c=0&w=1
If you have any questions please email: academy@humecityfc.com
© 2014 Hume City FC All rights reserved.