NPL Round 25 Review: Hume City get back-to-back wins against Melbourne Knights within a week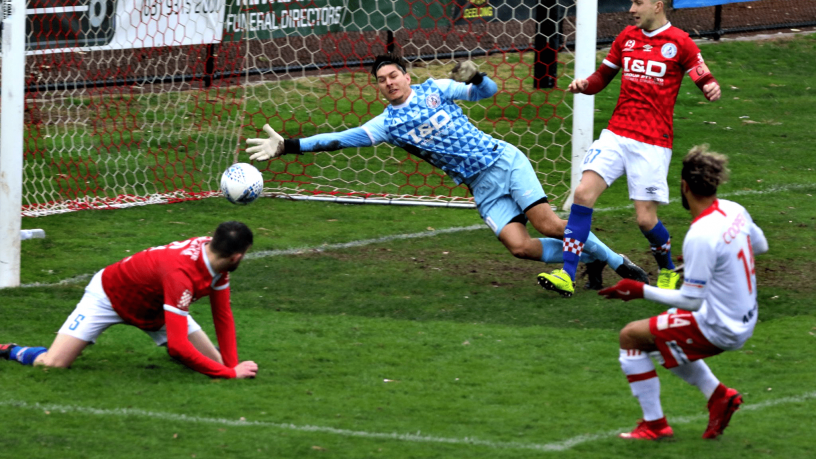 Round 25 saw Hume City FC travel to Knights Stadium to face Melbourne Knights FC. The away side were certainly looking for a strong finish to their 2019 NPL campaign after winning the Dockerty Cup.
It didn't take long for Hume to kick into gear and at the 4th minute, Ben Bowler found Danny Dixon's run down the right flank which saw Dixon's dangerous cross parried by Jordan Gifkins. However, an alert Mitch Cooper lurking at the back post slotted in Hume's first of the night (1-0). At the 8th minute Knights were quick to react after some combination play saw Adrian Tardio dribble past Hume's defence to level the score (1-1). At the 16th minute Danny Dixon's fancy footwork saw him pick out Matthew Lazarides' run down the left flank, but Lazarides' shot took a deflection and was claimed by Jordan Gifkins'. At the 19th minute a Knights attack was broken down by Hayden Tennant but Gian Albano's follow up attempt found its way into Michael Weier's palms. At the 26th minute Danny Dixon managed to dribble past 4 Knights players, before drilling a shot that forced Jordan Gifkins into a reflex save. At the 27th minute Knights were awarded a freekick on the edge of Hume's box, but Michael Weier managed to scramble across his line to prevent Caleb Nicolic from giving his side the lead. At the 41st minute Stevie Hewitt's low corner found Danny Dixon's run into the box, but Dixon's goal bound shot took a deflection off a Knights player. At the 44th minute Mohamed Awad decided to test himself from distance, but the shot failed to trouble Michael Weier.
The halftime break saw the score level at 1-1 after both sides had plenty of opportunities to lead at the interval. Nick Hegarty's side were looking to leave Knights Stadium with all 3 points as they aim for a home finals finish.
At the 48th minute a Hume freekick taken by Stevie Hewitt left the crowd stunned but the ball hit the roof of the net. At the 60th minute Caleb Nicolic was given enough time to fire a dangerous shot from distance, but the ever-reliable Michael Weier made a reflex save to keep his side in the game. At the 66th minute Hume's passing game out of defence saw Matthew Lazarides' cross find James Brown, who volleyed a shot into Jordan Gifkins. At the 68th minute Danny Dixon continued to be a menace for the away side and after dribbling past 2 Knights players, the shot was blasted off target. At the 70th minute Danny Dixon intercepted a Knights pass and started a Hume counterattack after being put through on goal by James Brown. Dixon surged forward and his composure allowed him to fire a thunderbolt past Jordan Gifkins to give Hume the lead (2-1). At the 90th minute an interception by Umut Bozdugan saw his initial shot take a deflection and then volleyed his second attempt over the bar. At 90+4 minutes Jordan Gifkins' attempted clearance took a deflection off Marko Delic which then saw Delic miss an open net.
The referee signaled full time at 90+5 minutes which saw Hume City defeat Melbourne Knights twice in a week. Hume City now look to close out the season on Sunday the 25th of August, as they welcome Kingston City FC to ABD Stadium. Kick off will go ahead at 3pm.
© 2014 Hume City FC All rights reserved.