NPL Round 23 Review: Pascoe Vale salvage a valuable point after last minute equalizer against Hume City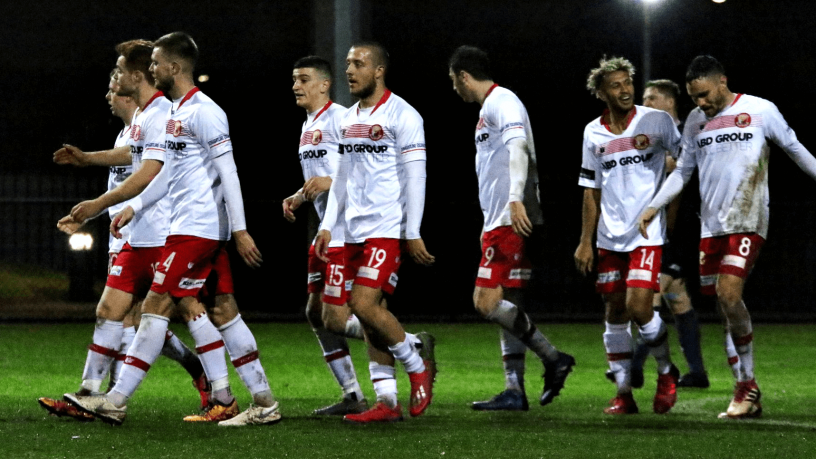 Round 23 saw Hume City FC travel to CB Smith Reserve to face Pascoe Vale FC. A win was important for both sides, as Hume City look to break into the top 4 while Pascoe Vale aim to avoid relegation.
The first chance of the game fell to Pascoe Vale at the 11th minute, after Mohammad Rahimi fired a shot from distance but Hume's shot stopper Michael Weier got a hand to the shot. At the 18th minute Danny Dixon's ball down the line found an onrushing Marko Delic, whose teasing ball across the face of goal nearly saw James Brown give Hume the lead. At the 24th minute George Howard's run was found by Stevie Hewitt but Howard's cross into the box was inches away from an onrushing Marko Delic. At the 28th minute some brilliant combination play by Hume saw Danny Dixon's low cross into the box take a deflection for a Hume corner. At the 35th minute Pascoe Vale's cross to the back-post saw Nicholas Georgopoulos Jr fire a shot over the bar. At the 36th minute Pascoe Vale's ball over the top found an onside Nicholas Georgopoulos Jr who fired a low shot into Hume's shot stopper Michael Weier.
Despite a goalless first half there was plenty of entertainment and excitement throughout the opening 45 minutes, which could have seen either team leading at the halftime break.
It didn't take long for things to start clicking for Hume in the second half, after Ben Bowler found Marko Delic's run down the line. Delic had enough time to assess his options before finding Matthew Lazarides who drilled home his second goal of the season to give Hume the lead (1-0) at the 46th minute. At the 48th minute James Brown pounced on a bad Pascoe Vale pass before putting Marko Delic through on goal, but Delic's selfless return pass to James Brown saw him fire a wide shot. At the 50th minute Hume should have doubled their lead, after a corner taken by Stevie Hewitt found Ben Bowler's headed effort over Pascoe Vale's defence, but an open Hayden Tennant's follow up was directed at Nick Feely. At the 57th minute Matthew Lazarides' ball around Pascoe Vale's defence found an onside James Brown, who laid the ball off to an onrushing Danny Dixon whose shot was saved by Nick Feely. At the 58th minute Philippe Bernabo-Madrid managed to dribble through Hume's defence before firing a top corner shot, but Michael Weier kept his side in from after a fingertip save. At the 59th minute Mohammad Rahimi's shot from distance took a Hume deflection, before falling into the path of an onside Nicholas Georgopoulos Jr who equalized for the home side (1-1). However, it didn't take Hume long to respond after forcing Pascoe Vale into a turnover at the 63rd minute, before Ben Bowler put James Brown through on goal. Brown's composure saw his left footed shot give the away side the lead after Nick Feely was caught stargazing (2-1). At the 80th minute a Pascoe Vale freekick found Nicholas Georgopoulos Jr's head before Michael Weier caught the ball on the line to keep Hume in front. As the game progressed well beyond the 3 additional minutes, Pascoe Vale's corner at 90+5 minutes saw Jesse Barber level the score (2-2) after heading the ball home for Pascoe Vale to salvage a valuable point.
The referee signaled full time at 90+5 minutes which left a foul taste in Hume City's mouth after the game, given their dominance. Hume City now have their attention on Wednesday the 31st of July, as they travel to Canberra to face Tigers FC in the FFA Cup Round of 32. Kick off will begin at 7:30 at Deakin Stadium.
© 2014 Hume City FC All rights reserved.