FFA Cup Round 4 Review: Monaghan's late strike sends Hume City into the next round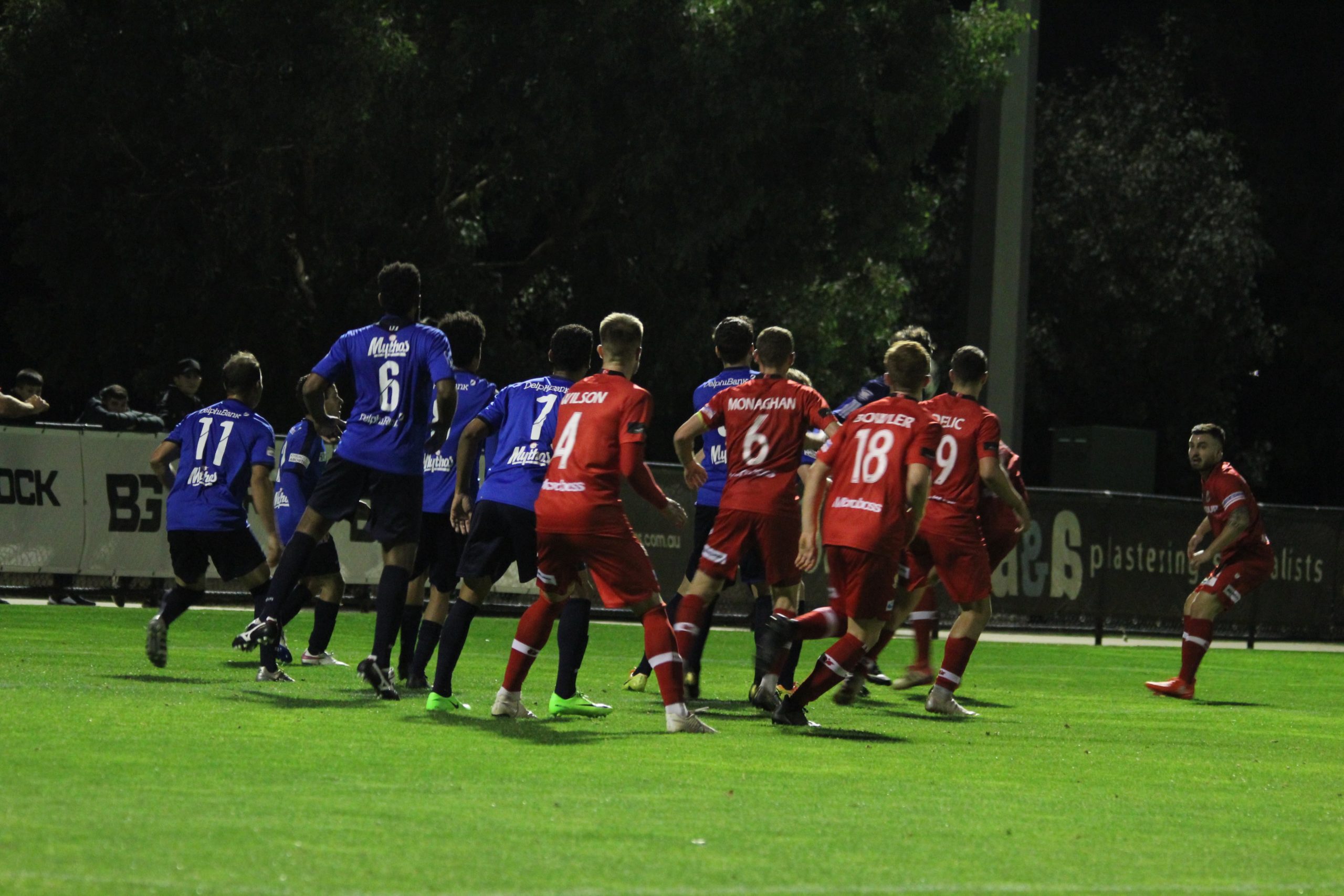 Hume City welcome an in-form Mill Park SC to ABD Stadium. The away side sit equal 2nd in State 2 with 3 wins and 1 loss.
Nick Hegarty went all guns blazing with his starting 11 to carry momentum into the Easter break, although Danny Dixon missed the game due to a previous FFA Cup suspension and both Will Hendon and Umuz Bozdugan were left out of the line-up.
Not a whole lot was to be said throughout the first half of the game, although it was the home side who looked more likely to open their scoring account. The best chance of the first half resulted from some brilliant combination play between James Brown and Steven Hewitt, which allowed Theo Markelis to fire a volley on target which parried away to safety.
Mill Park SC would haven certainly been the happier side entering the halftime break, after managing to keep the NPL side to a goalless first half. Nick Hegarty's halftime talks this season have seen Hume have great second halves and he'll be hoping for the same this game.
The second half definitely had more talking points than the first. Mill Park were through on goal at the 58th minute, but Michael Weier was quick off his line to claim the ball. At the 64th minute, a cross by Gideon Sweet was dropped by the goalkeeper, but then recovered.
A moment of controversy occurred when James Brown went down after being hit in the face, but the referee only brandished a yellow card for the Mill Park defender, leaving both Nick Hegarty and the crowd scratching their heads.
At the 90th minute, Theo Markelis found substitute Matthew Lazarides who managed to stay onside and cut the ball back to James Brown, but Brown's shot was fired wide. The 4th official signalled that 8 minutes of added time was to be played, but that didn't stop Harry Monaghan from bulldozing through Mill Park's defence at the 90+5th minute to put the home side up 1-0.
As the game entered its final moments, substitute Matthew Lazarides received a hard foul which lead to an all-in scuffle between both sides. The referee signaled full time at 90+8th minutes and although it wasn't a pretty win, Hume City will take it before heading into the Easter break and now look forward to Round 5 of the FFA Cup.
© 2014 Hume City FC All rights reserved.