Round 7 Review: Hume City fall short to Port Melbourne in 5-1 defeat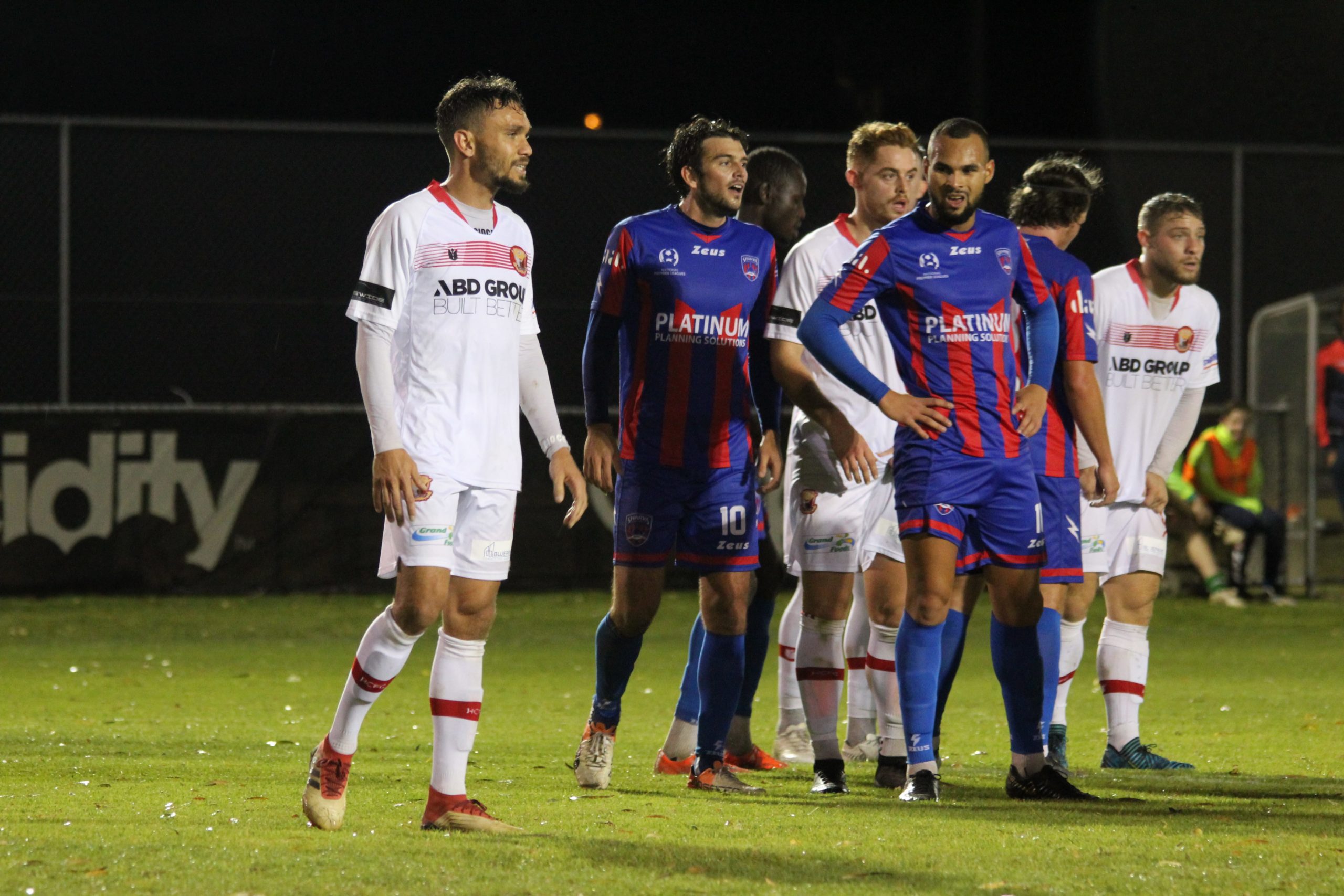 After coming off a 5-1 victory against Dandenong City in Round 6. Hume City will certainly be looking to carry that momentum forward into JL Murphy Reserve, against a good Port Melbourne side.
There was only one change made to the starting 11, with Mitch Cooper returning after being on international duty with Vanuatu.
It was the home side who kicked things off at JL Murphy Reserve, after the referee pointed to the penalty spot at the 11th minute for a hand ball claim against Hume City. Kamal Ibrahim's penalty was saved by Michael Weier, but an alert Daniel Clark was able to calmly slot the ball in the net off the rebound. Kamal Ibrahim was then put through on goal at the 19th minute, but some brilliant defending by Harry Monaghan resulted in Hume City clearing the danger. Port Melbourne continued to apply their pressure and were rewarded at the 27th minute, after Valentin Cesnik had enough time and space to dribble and shoot to put the home side up 2-0.
Despite being down 2-0. Hume City managed to create a few opportunities and at the 28th minute, Bradley Blumenthal had enough space to fire from distance at Matthew Symes. Hume then managed to create a headed effort off a Steven Hewitt free kick, but the effort went over the bar.
Port Melbourne went into the break leading 2-0 and Nick Hegarty's men needed to dig deep in the second half if they were to salvage something from the game.
At the 52nd minute, James Brown nearly brought the game to 2-1, after a Blumenthal run down the left flank found Brown, who's shot was saved by Symes. However, it was the home side who found their 3rd goal, after a great cross found Cesnik's head at the 55th minute. Hume City didn't let the score line affect things and looked to retaliate, as substitute Ersin Kaya's brilliant cross found James Brown's head at the 57th minute and brought the score to 3-1.
Port Melbourne continued to attack despite being up 3-1 and at the 73rd minute, Finn Beakhurst had enough space to slot the ball in for Port Melbourne's 4th off a great cross. At the 79th minute, Yuta Konagaya scored Port Melbourne's 5th and final goal for the game. Danny Dixon then managed to test Symes from distance at the 81st minute, after Symes had to react quickly to parry Dixon's long bomb
The referee blew the final whistle at the 94th minute, which couldn't have come any sooner for Hume City. Onwards and upwards from here, as Nick Hegarty and his men host Avondale FC at ABD Stadium next Saturday on the 6th of April, at 7pm.
© 2014 Hume City FC All rights reserved.