Player Expression – NPL Juniors – 1st Phase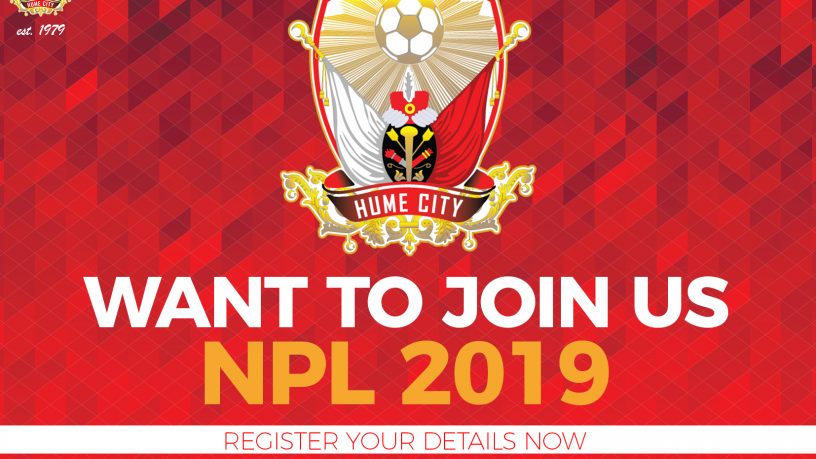 Hume City Football Club are pleased to open expression of interest for the 2019 NPL Junior season.
Register now, for our first phase of recruitment for the chance to join us without a trial.
Over the next 2 months we will be sending our dedicated staff members to check out games all over Melbourne.
If you want the chance to be seen on game day in your natural environment please send through your details using the link below.
CLICK HERE – https://goo.gl/jGz4ua
Unfortunately we will not be able to see every players who register's but we will try our best. After phase 1, phase 2 will be trials which you will definitely be contacted about as we look to complete our 2019 rosters.
Spaces are very limited in our rosters so be sure to register straight away. We are very proud of the players we have produced into senior football and the players we are continuing to produce. The current high quality of our junior squads leaves small numbers of roster spots available over all age groups.