NPL Victoria Round 20 – Match Preview: Hume City vs Bulleen Lions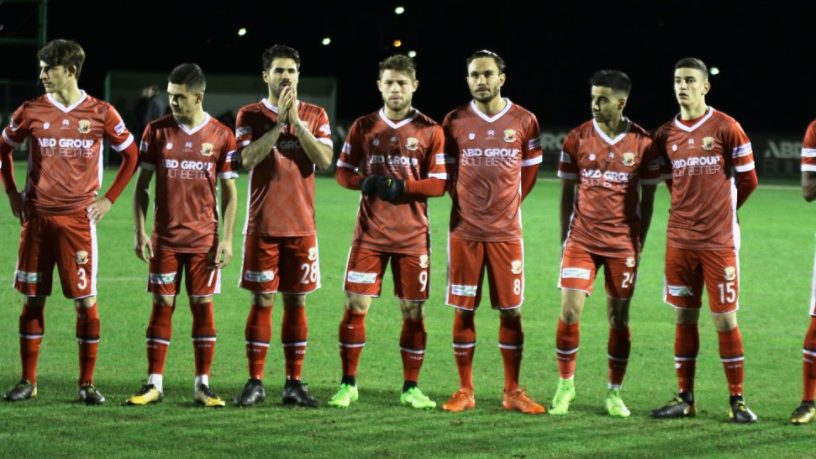 Hume City and Bulleen Lions face off tonight in a clash that could have great implications on both side's survival hopes for the season.
Last Time They Played
Bulleen recorded their first win of the season in the reverse fixture of this clash back in round 7, with two second half goals helping them see off Hume City on home soil.
Despite the win, Bulleen remained at the bottom of the table, one point behind Hume, who sat one point in 12th, one point ahead of the Lions.
The Breakdown
South Melbourne's somewhat unexpected victory away to title-challengers Bentleigh Greens last night has done neither Hume or Bulleen any favours, and Northcote City's away win at Green Gully only worsened the situation.
Those results mean Bulleen will go into tonight's clash as the bottom side, with Hume only four points ahead and only point away from the relegation zone.
A victory for Hume will put them level on points with South Melbourne, with the two sides set to face each other next weekend.
Hume go into this game on the back of a resilient performance but a disappointing result against Bentleigh Greens last Friday night, going down 1-0 after holding on for the majority of the game.
City won their two games prior to the Greens' loss against Melbourne Knights and Port Melbourne Sharks, and will be hoping to carry that form into tonight's match.
Meanwhile, Bulleen have experienced an upturn in form in the last month, with a run of three straight games without defeat ending at the hands of Port Melbourne last weekend.
The Lions will be desperate to get off the bottom of the table after last night's results went against them, and they'll be coming up against a Hume side that still feels it does not belong in the relegation battle entirely.
Kick-off is at 7pm at Hume City's ABD Stadium.
© 2014 Hume City FC All rights reserved.