Missed Out On Womens NPL?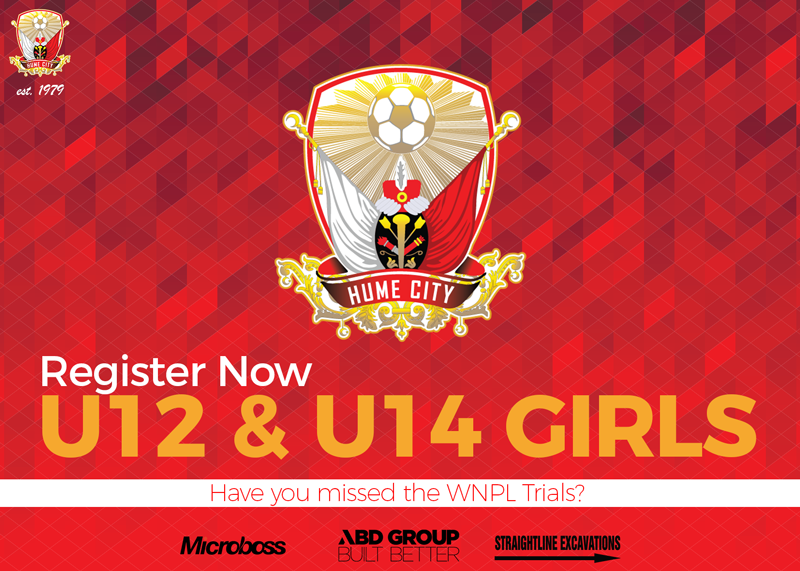 We are always looking at areas in our club where we can improve. Female participation at Hume City FC and also in the area of Hume in football is one of the major areas we have identified and something we have been working hard on over the past couple of years.
Our current focus is to putting together our new girls sides, to join our Under 16 Girls and Senior teams. With our ambition of moving into WNPL we are looking to get a talented young group to make the transition with us in the future.
Last year was our first year with a senior woman's team and they did the club proud, winning the league without losing a game. More impressive than that is from state 4 Mus Fehmi, the coach and the the rest of the team have helped develop a young talented squad of players which has already seen midfielder Melika Dolatabadi join NPL team Calder United for the 2018 season.
Our production line does not stop there. In the first ever Hume City Under 14 girls team which competed in the 2017 Metro A comp, coach Nick Hegarty has seen 3 of his players move into the Victorian NTC squad who will compete in the Under 16 NPL competition in 2018.
We would like to congratulate all the girls on their achievements, along with the coaches and other team members who have been involved in a fantastic 2017 for Hume City Women.
Even with all this we still can improve and are looking forward to putting the next group of female footballers together!
We are Excited to announce a FREE 2 day program in January for girls aged 10-13 looking to play for Hume City in 2018.
The 2 day program will involve technical, physical and mental aspects of the game and will have morning and afternoon sessions.
The final bit of fantastic news is that 1 girl will be chosen from the group to be offered a scholarship to join the club.
Thanks to our ongoing partnership with Hume City Council the selected girl will receive a 75% scholarship to help cover the years fee's.
The program will be run by senior head coach Nick Hegarty along side some special guests over the 2 days.
Please Register your child by clicking here: REGISTER
Tuesday January 16th: 10am – 3pm
Wednesday January 17th: 10am – 3pm