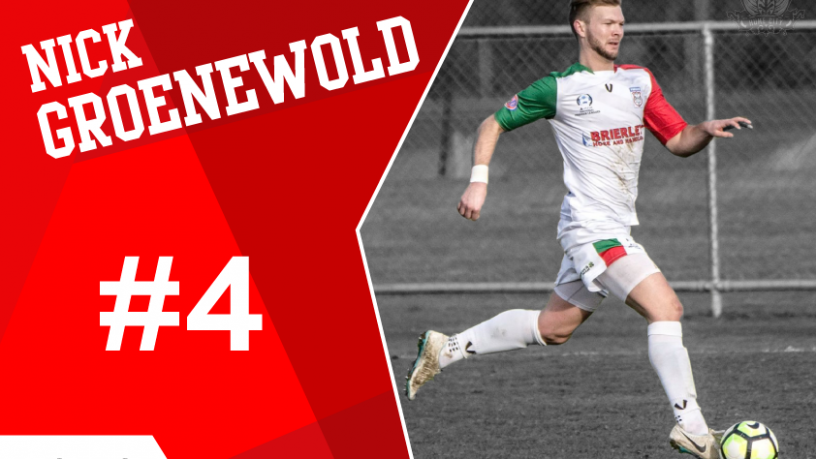 Hume City are delighted to announce the signing of Nick Groenewold who joins from Hobart Zebras.
Nick joins Hume City off the back of winning both the Mitsubishi Motors Best & Fairest Medal and Walter Pless Media Award in the Tasmanian NPL this season.
The American defender has impressed over the course of the year and we are excited to watch his progress in this years PS4 NPL campaign here in Victoria.
Head Coach Nick Hegarty stated;
"We have had the beauty of looking at Nick a few times in Melbourne now thanks to Hobart Zebras and Nick himself. This made what could of been a difficult decision, very easy. Not only does Nick currently possess the characteristics to excel in our league, he has the ability to improve on them and that is an exciting combination"
"Nick was a player we identified very early to suit the way we are looking to play in 2018 so we are extremely pleased to get the deal over the line"
"Nick will bring some calculated aggression to our back line and his distribution is outstanding so we are looking forward to working with him over the course of the year"
Nick Groenewold will wear the Number 4 shirt in Hume City's 2018 PS4 NPL Victoria Campaign.
We welcome Nick to the club, the first ever American to play for Hume City.
© 2014 Hume City FC All rights reserved.