REPORT: Hume u13's down Avondale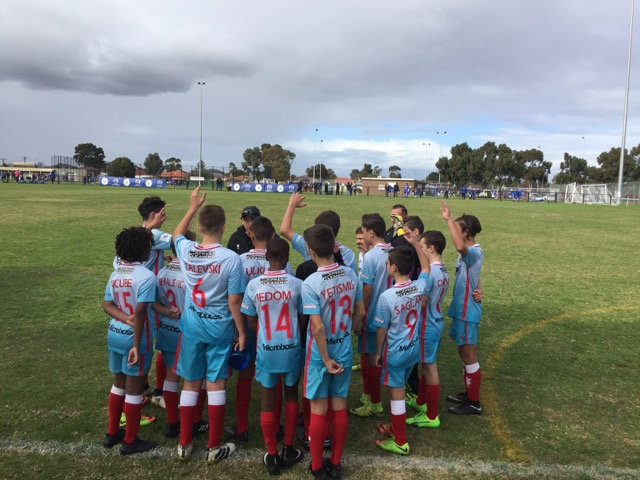 Hume City's under 13 side marked its return to league action with a 3-0 win over Avondale on Sunday.
Hume started the contest strongly and went ahead in the 2nd minute through Orlando Ncube who got on the end of a Nathan Talevski free kick.
Hume City continued to dominate the rest of the fist half with a number of shots on goal but were unable to add to its goal tally.
After some encouragement from coach Colin Cooper at half time, the 13's came out for the second half a rejuvenated side and would go on to score two more goals through Ahmed Iedom.
The victory sees Hume City occupy second position on the ladder, separated from first place due to goal difference.
Hume city continues its 2017 season at ABD Stadium on Sunday 14th May  against St Albans Saints SC. kick off 10:30.
MATCH FACTS: Hume City 3 – 0 Avondale FC.
Team Lineup: Zain Balla, Aydin Cekic, Jae Ciarma, Kaan Elibol, Ahmed Iedom, Dilan Kaya, Deha Kurul, Darius Mihaljevic, Jake Najdovski, Orlando Ncube, Joshua O'kane, Emre Saglam, Nathan Talevski, Lucas Trenkovski, Kayra Ulku, Bayram Yetismis
REPORT COMPILED BY: Floriye Balla
PHOTO: Floriye Balla