U14 Girls suffer home defeat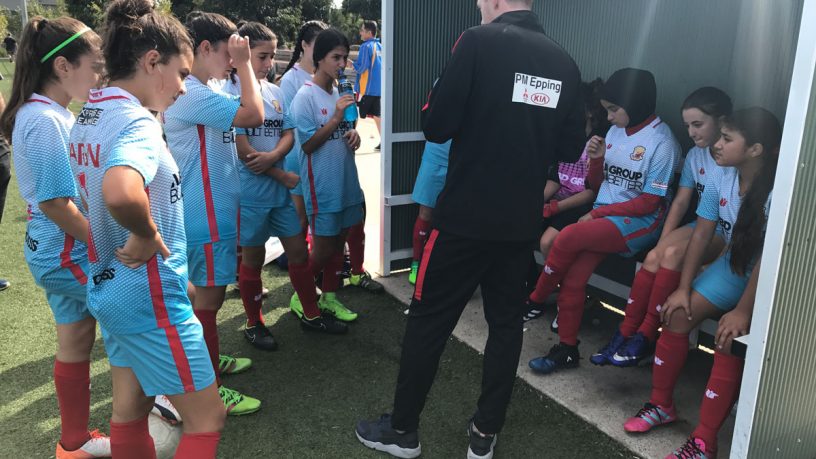 REPORT COMPILED BY: Ceylan Eraltay.
Hume City's under 14 Girls side put in a promising performance despite succumbing to a 4-0 defeat to Spring Hills at ABD Stadium on Sunday.
A slow start saw Hume City concede two goals in the fist half.
Hume came out reinvigorated after the break putting together some promising spells of possession and managing to keep the impressive Spring Hills side in their own half.
Despite Hume's promising second half Spring Hills would go on to score two late goals, one from the penalty spot, with the visitors running out deserved 4-0 winners.
Next up for Hume City is another home game at ABD Stadium on Sunday the 30th of April against Kensington, kick off 12:00pm.
MATCH FACTS: Hume City 0 – 4 Spring Hills at ABD Stadium.
TEAM LINEUP: Steph Athanasiadis, Rosalinda Baho, Jaymie Grech, Mariam Al Saadi, Ela Ahmet, Ada Sargin, Yaren Sargin, Anabella Yacoub, Anna Kopistinsk, Bree Daley, Havin Sunnetci, Beyza Koc & Elif Kalkan