Hume City women start season with a bang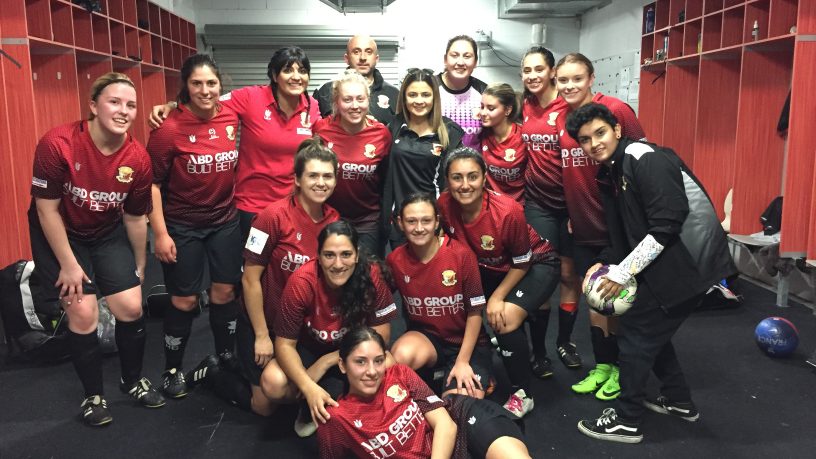 Hume City's senior women's team got its season off to the best of starts with an 8-0 win over Pascoe Vale at ABD Stadium on Sunday.
Featuring in its first ever league game, Hume City found the opening goal in the 21st minute thanks to a free kick from Ebru Hasan.
Nine minutes later Hume extended its lead to two goals when Kayla Stavreski played in Tijen Hussein who finished calmly.
Hume would register an impressive five shots on goal in the first half however couldn't add to its two goal lead.
After the break Hume City scored its third goal of the afternoon when Tristan Rus scored via a well hit strike in the 51st minute.
Hussein completed her brace in the 53rd minute with Hume leading by four goals.
Pascoe Vale's resistance seemed to have broken by that point with Hasan scoring three more goals to bring her tally to a remarkable four whilst Elif Yilmaz and Shenel Develioglu each registered single goals.
Next up for Hume City is an away trip to Broadmeadows Stars at Progress Reserve on Sunday April 30th, kick off at 3pm.
MATCH FACTS: Hume City 8 – 0 Pascoe Vale at ABD Stadium.
TEAM LINEUP: 1 Madeleine Ortiz, 4 Stephanie Toleski, 6 Elise Fehmi, 7 Tijen Hussein
8 Kayla Stavreski, 9 Deniz Kaya, 3 Tristan Rus, 19 Baan Sako, 21 Elif Yilmaz, 24 Shenel Develioglu, 39 Ebru Hasan
SUBSTITUTES: 16 Amanda Mantzavrakos.
https://www.instagram.com/p/BTQalkShQ7E/?taken-by=fchumecity