Under 20's come from two goals down to defeat South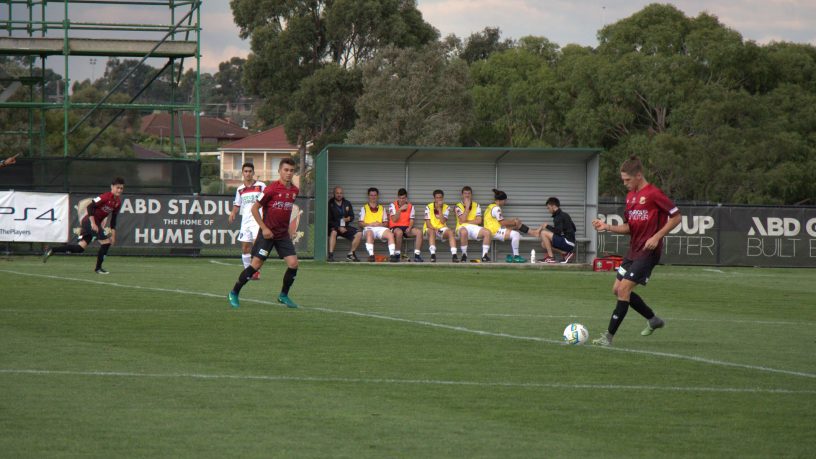 Hume City's under 20 side has pulled off a remarkable win to come from two goals down to defeat South Melbourne 3-2 at Lakeside Stadium on Saturday.
South Melbourne came out of the blocks the faster of the two sides and had raced to a 2-0 lead by the 10th minute.
Damjan Damcevski managed to pull a goal back for Hume City in the 22nd minute to halve the deficit and start Hume City on its comeback.
Damcevski would net again just prior to half time to level the scores and secure himself a first half brace.
Hume would take the lead three minutes after the restart of play in the second half thanks to a Moey Abbas goal.
Abbas' goal would turn out to be the match winner, Hume City running out 3-2 winners in a high quality contest.
Speaking after the win, head coach Hus Saglam hailed the performance of his entire squad which dug deep to pull off what looked at one stage to be an unlikely win.
"After conceding two early goals (it) was a very impressive effort by the boys to overrun the league leaders with a fantastic performance," Saglam said.
"A true team effort with three quality goals."
MATCH FACTS: South Melbourne 2 – 3 Hume City at Lakeside Stadium.
STARTING XI: Gian Tapia, Lochie Smith, Hayden Tennant, Karl Baricevic, Gabriel Beck-Godoy, Danny Kim, Archie Sweeney, Nicholas Panetta, Moey Abbas, Damien Damcevski, Adrian Corsi.
SUBSTITUTES: Matthew Bozinovski (46th for Baricevic), Tom Harris (55th for Kim), Jake Latif (70th for Beck-Godoy) Adem Or (80th for Panetta), Thomas Privitelli (85th for Abbas).