U13's win again to go top of the ladder!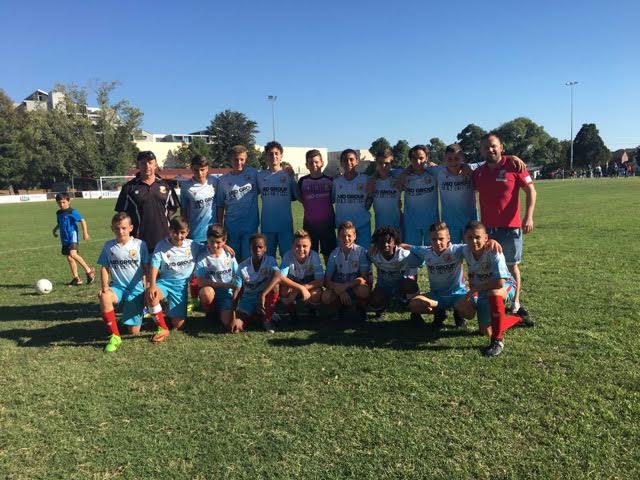 Report compiled by: Leah Balla.
Hume City Under 13's climbed to the top of the ladder after its 6-0 win over Werribee City at ABD Stadium on Sunday.
Hume City dominated the game with an impressive 60% possession.
Hume's first goal against Werribee came in the 18th minute via the boot of Deha Kurul who converted from a Bayram Yetismis cross.
Two minutes later Kayra Ulku got Hume's second goal assisted by Ahmed Iedom who would then go on to score a goal of his own in the 29th minute.
Kurul (44th minute) and Ulku (49th minute) would each score their second goals of the game early in the second half.
Jake Najdovski finished the scoring with a calm well-executed penalty in the bottom right corner.
Special mentions also must go to Aydin Cekic for his defensive work and Jae Ciarma who brought pace back to the game after each of them returned from injury.
Speaking after the game, coach Colin Cooper said he was happy with the contribution of his entire squad.
"It was a really even performance this week," Cooper said.
"I thought every player contributed well and we shared the ball better than last week."
Hume City continues its 2017 season at Epson Huntly Reserve against Bendigo City on the 22nd of April; kick off at 2:15 pm
MATCH FACTS: Hume City 6 (Kurul 18', 44', Ulku 20', 49', Iedom 29' Najdovski 56') -0 Werribee City at ABD Stadium.
TEAM LINEUP: Zain Balla, Aydin Cekic, Jake Ciarma, Phillip Dimitrovski, Kaan Elibol, Ahmed Iedom, Dilan Kaya, Deha Kurul, Darius Mihaljevic, Jake Najdovski, Joshua O'kane, Emre Saglam, Nathan Talevski, Lucas Trenkovski, Kayra Ulku, Bayram Yetismis.
© 2014 Hume City FC All rights reserved.