U18's score four to defeat Brunswick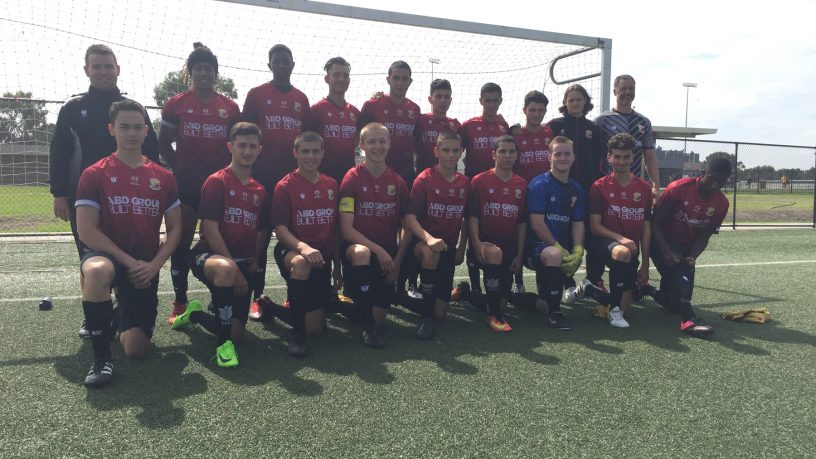 Hume City's under 18 side claimed another win seeing it climb to the top of the ladder as a result.
Moheb Khamisi, assisted by Esad Saglam, gave Hume City the lead in the 17th minute with a powerful shot.
Khamisi sealed his brace not long after when an error at the back saw him pounce to extend Hume's lead to two goals before half time.
Saglam turned goalscorer early in the second half when he saw his powerful strike nestle into the back of the net in the 47th minute.
Deran Kuyucuogullari finished of the scoring when he turned home a Josh Addo cross to seal a comprehensive 4-0 win.
Coach Brendan Boylan said he was especially impressed with the speed his side moved the ball around.
"The midfield moved the ball much quicker and more often than previous games," Boylan said.
"The team achieved their longest passing string for the season. Another great win in round four. Looking to keep progressing in round five."
MATCH FACTS: Hume City 4 defeated Brunswick City 0 at ABD Stadium.
TEAM LINEUP: Kristian Benyamen, Sam Butcher, Miguel Caceres, Osman Duymaz, Behic Eraltay, Ethan Flint, Adraham Haidar, William Hayes, Emirhan Isik, Moheb Khamisi, Deran Kuyucuogullari, Mukuka Nsofwa, Esad Saglam, Jackson Shaw, Jonathan Tringas & Julian Vallese.
REPORT COMPILED BY: Jale Cekic
PHOTO: Jale Cekic