Fast starting Hume u16's down Brunswick City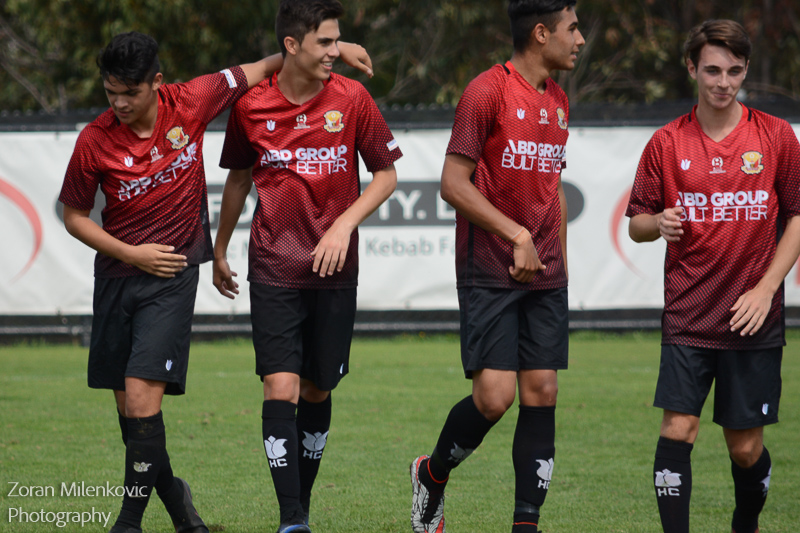 Hume City Under 16 Boys continued where they left off, defeating Brunswick City 6-1 at ABD Stadium on Sunday.
Hume got off to an impressive start with Talib Al-Khirsany scoring a great header from a cross by James Sicilliano early in the game.
Santi Ghidinelli followed through with two more goals, securing Hume's lead very quickly in the first half.
In the second half, Alex Istanto scored with a powerful strike outside the box.
Not long after that Hume conceeded a goal through a penalty but this did not stop the boys from scoring another two goals.
Francesco Paladino slotted a right footed shot inside the box and a penalty from Luka Radoslovic Clemente sealed a 6-1 win.
Next up for Hume City is an away tie with North Geelong on Sunday April 2nd.
MATCH FACTS: Hume City 6 defeated Brunswick City 1 at ABD Stadium.
Team Lineup: Alexander Istanto, Ali Kalkan, Ali Yalcindag, Daniel Milenkovic, Domenic Saraceno, Emre Turkayoglu, Ethan Papanikolaou, Francesco Paladino, Jaidyn Calleja, James Siciliano, Jordan Padoin, Kaya Cag, Luka Radoslovic Clemente, Ramsn Khushaba, Santiago Ghidinelli, Talib Al-Khirsany
REPORT COMPILED BY: Dessi Istanto
PHOTO: Zoran Milenkovic