Perfect ten for Hume U16's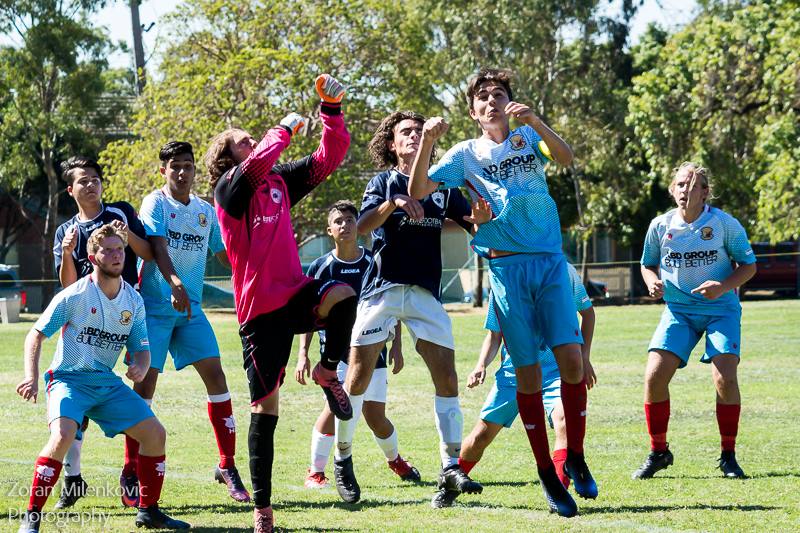 Hume City's under 16 side notched up another solid win overcoming Moreland City 10-0 on the weekend.
Hume found an early opener when James Scilliano scored from a set play corner routine in the 4th minute.
The lead was doubled in the 12th minute when Talib Al-Khirsany scored a left footed shot inside the box.
The score was 3-0 not long after when Alex Istanto scored a left footed volley in the 32nd minute.
The second half saw Hume continue to strengthen its position with Luka Radoslovic Clemente scoring from a freak free kick near the half way line. 
A flurry of goals then followed from Istanto (47', 56'), Al-Khirsany (59'), Papanikolaou (61'), Sicilliano (63') and finally with a few minutes remaining, Kaya Cag (74') with a headed goal from a tight angle.
A Special mention must go to goalkeeper Daniel Milenkovic maintaining a clean sheet for the first three games.
The next match will be held on Sunday 26th of March where Hume City Under 16 Boys will be hosting Brunswick City at ABD Stadium.
MATCH FACTS: Moreland City: 0 defeated by Hume City: 10.
TEAM LINEUP: Alexander Istanto, Ali Kalkan, Ali Yalcindag, Daniel Milenkovic, Domenic Saraceno, Emre Turkayoglu, Ethan Papanikolaou, Francesco Paladino, Jaidyn Calleja, James Siciliano, Jordan Padoin, Kaya Cag, Luka Radoslovic Clemente, Ramsn Khushaba, Santiago Ghidinelli, Talib Al-Khirsany.
REPORT COMPILED BY: Dessi Istanto
PHOTO: Zoran Milenkovic