Hume U18's continue winning start to the season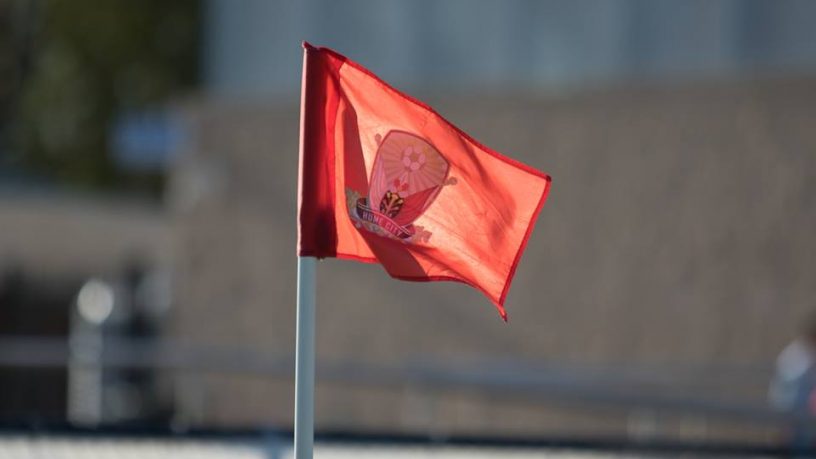 Hume City's under 18 side continued its winning ways with a hard fought 2-1 win over Melbourne Knights at ABD Stadium on Sunday.
The first half was a tough encounter with both sides registering shots on goal without finding the back of the net.
Deran Kuyucuogullari had three shots of his own in the first 45 minutes but couldn't find the back of the net.
At the back, some tough defending from Behic Eraltay, William Hayes, Kristian Benyamen and Emirhan Isik, along with GK Sam Butcher ensured the teams would go into the break at 0-0
The second half would be a different story with Miguel Caceres scoring a go ahead goal in the 58th minute.
Barely four minutes had elapsed before Knights found an equaliser bringing the scores back to one goal apiece.
The deadlock would be broken for good in the 85th minute when captain Ethan Flint slotted what would be the match winning goal.
Despite the low scoreline it wasn't for a lack of effort from either side with Hume registering 8 shots on target and Melbourne Knights 9.
Hume City Technical Director Dean Hennessey said he was happy with the graft and hard work shown by his side.
"Was my pleasure to Coach the boys on Sunday," Hennessey said.
"Good set of boys, all worked hard and was impressed with them. Thoroughly enjoyed the game."
Hume City U18's still sit 2nd on the ladder with a 3 point goal difference from 1st.
Next up is an away tie with Moreland City at Campbell Reserve on Sunday 19th of March at 3:30pm.
MATCH FACTS: Hume City 2 (Caceres 58′ Flint 85′) defeated Melbourne Knights 1 at ABD Stadium.
Team Lineup: Joshua Addo, Kristian Benyamen, Samuel Butcher, Miguel Caceres, Osman Duymaz, Behic Eraltay, Ethan Flint, Ibbi Haidar, William Hayes, Emirhan Isik, Deran Kuyucuogullari, Jackson Shaw, Jonathan Tringas & Julian Vallese.
REPORT COMPILED BY: Jale Cekic
PHOTO: Ashley Perez Photography