Danny Kim ready to hit the ground running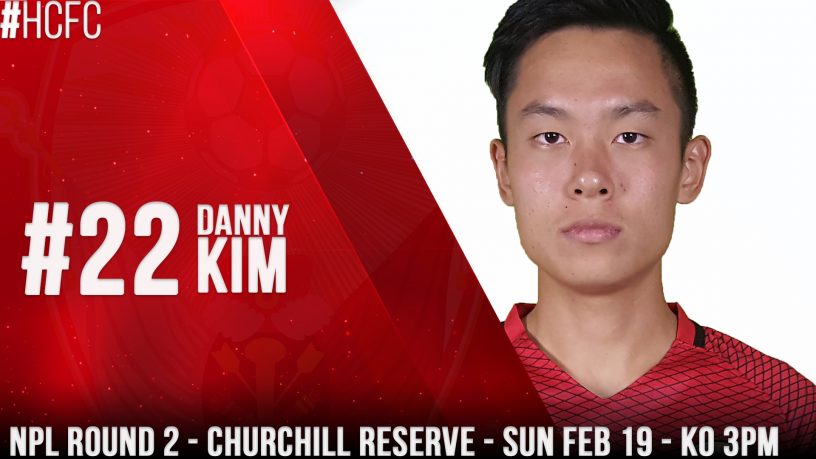 New Hume City midfielder Danny Kim says he is ready to put in the hard work to earn success for his new club after joining from Brisbane Roar's youth team.
The 18 year old was one of two signings made by Hume City on the NPL Victoria transfer deadline day, along with fellow Brisbane Roar man Jayden Prasad.
Speaking after making his first appearance in Hume City colours against Melbourne Knights on the weekend, Kim said the professionalism shown by the club helped him in his decision to make the move to Victoria.
"I had definitely heard of Hume City in the past especially because of their successful runs in the FFA Cup, and after leaving the setup at the Roar, some of my old coaches told me to think about Hume as a possible option," Kim said.
"Dean Hennessey invited me to come down and join the team for preseason which was a fantastic experience for me. The professionalism at the club stood out for me and after training and a couple games over a week I ended up signing which was great news."
The versatile midfielder, who is adept at both the attacking and defensive areas of the game, has big ambitions for his first season at ABD Stadium, as the club looks to challenge for its first piece of senior silverware.
"I knew that this was a club with big aspirations and I think with the quality of the squad and staff that we have at the club, we can definitely challenge as one of the top teams in the league, and hopefully at the end of the season we can challenge for trophies as well," Kim stated.
After deciding to make the switch south to Victoria, Kim said he has settled in well with his new teammates and surroundings as he embarks on a maiden NPL Victoria season.
"It's been a seamless transition for me," Kim explained.
"All my teammates, from the senior players to the younger boys have welcomed me into the team which makes everything more enjoyable.
"Obviously moving interstate brings some challenges but everyone at the club have been so helpful and welcoming I feel like I've settled in at the club."
The man who helped bring him to the club, Dean Hennessey, indicated that he was looking forward to utilising the flexible midfielder in a a variety of positions as the season progresses.
"We are pleased that Danny has joined us this season from Brisbane Roar Youth just before the deadline closed," Hennessey said.
"Danny is a U17 Australian international and comes with a great background in football.
"He is a technically gifted footballer that played for us in our Gold Coast camp a few weeks ago, he has a great first touch and he is an intelligent player even though he's still only 18.
"Danny made his debut this week in the first team coming on against the Melbourne Knights and did very well when he came on.
"He plays as a 6 (a defensive midfielder) but I think he is flexible in that central midfield area or even as cover in a defensive role and is a great addition to our squad."
Hume City next faces newly promoted St Albans at Churchill Reserve on Sunday, with kick off scheduled for 3pm.