Pararoos to hold Melbourne training camp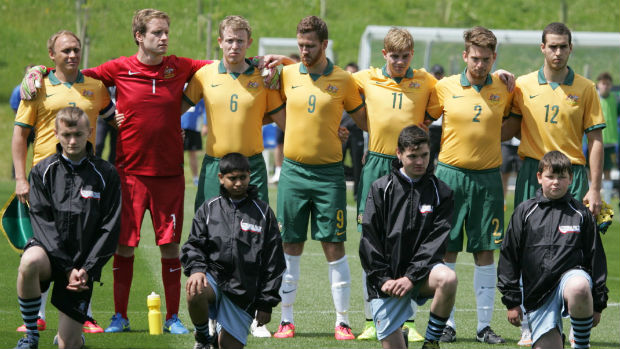 Pararoos Head Coach Kai Lammert announced the training camp which will be held at ABD Stadium in Broadmeadow, the home of PlayStation 4 NPL Victoria club Hume City FC.
The camp is the first step in the lead up to September's International Federation for Cerebral Palsy Football (IFCPF) World Championships in Argentina, which the Pararoos qualified for at last August's Qualification Tournament.
The training camp has been made possible with the support of Hume City FC, the council of Hume City and Football Federation Victoria, and Lammert is grateful for the opportunity to bring the squad together for some valuable training sessions.
"We are really excited to have our first Pararoos camp in Melbourne and a big thanks to Meghan Smith, Ben Roche, Hume City, the council of Hume City and Football Federation Victoria for their assistance in making this camp possible," said Lammert.
"We have assembled a competitive squad of young and experienced players who will all look to impress ahead of the selection camp in July, including a few new players identified from the Nationals last year, so it will be interesting to see how they will go in the camp environment."
"The objective of this camp is to further improve our playing style and establish a bigger pool of players available for selection for Argentina."
The three days will also include some community engagement initiatives to continue raising awareness of the Pararoos program and the important role sport plays in the community for people with a disability.
Pararoos squad – Melbourne Training Camp 3-5 March 2017
Ben Atkins, David Barber, Chris Barty, Thomas Goodman, Matthew Hearne, Connor Marsh, Nicholas Prescott, Christopher Pyne, Benjamin Roche, Christian  Tsangas, Jack Williams, Jordan De Stefano, Alessandro La Verghetta, Sam Larkings, Zac Jones, Ben Sutton, Jack Starkey, Raymond Ellery, Cosimo Cirillo, Ned McCabe, Rodrigue Niyongere