Hume City partner up with Cairnlea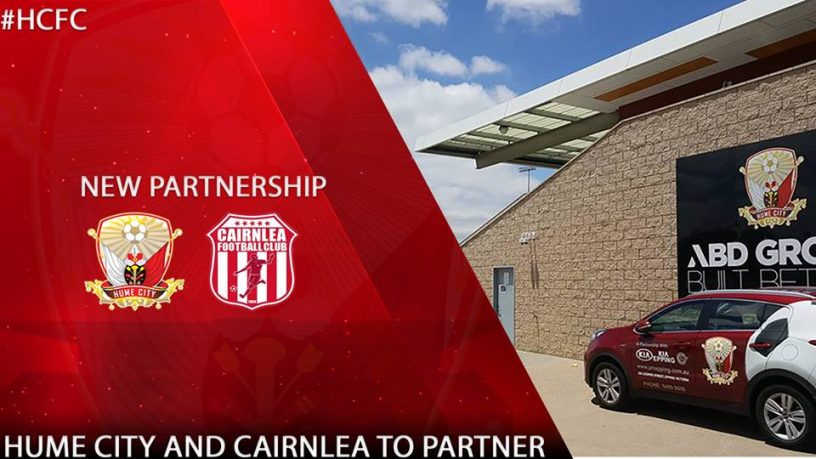 Hume City is proud to announce a new sister club relationship with State League side Cairnlea FC.
The partnership will see both clubs seek new avenues to support each other both on and off the pitch, starting with Hume City's family day at ABD Stadium on February 4th.
The family day will mark the first of many shared events between Hume City and Cairnlea, with the event to be capped off by a friendly between the club's two senior sides.
Cairnlea, which boasts a youth system of more than 300 registered players, will also receive ongoing support from Hume City in relation to the development and growth of its junior player pathways.
The information sharing will cover all teams, from juniors to seniors, with the benefit intended to directly impact all members of both clubs.
Follow Cairnlea on Facebook, Instagram and Twitter.
The partnership is the first of many local endeavours for Hume City in 2017 as the club continues to grow its community engagement initiatives.
Further details of the exciting new arrangement will be released at Hume City's family day on Saturday the 4th of February at ABD Stadium.
Hume City urges all members of both clubs to attend the event as preparations for what promises to be an exciting season continue to ramp up.