Hume City is proud to announce the signing of former Floreat Athena center back, Blair Govan.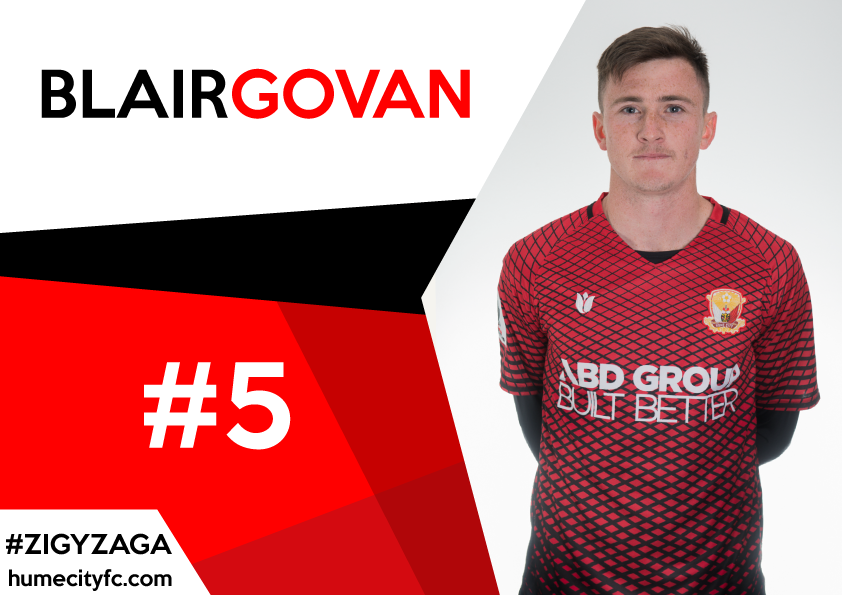 Govan started his career at Sorrento FC where he played his junior football before making his way up to the senior team.
The Scotland born defender then moved to NPL WA rivals Floreat Athena, where he won the club's player of the year award in 2016.
Speaking after completing his first few weeks of pre-season, Govan said he is delighted at the welcome he has received at ABD Stadium.
"I have absolutely loved it, the boys have been really welcoming," Govan said.
"The club is great, the coaches have been brilliant, I felt like I have settled right in and am really enjoying it."
Govan stated that the he has been impressed with the standard of play he has seen in training so far and is looking forward to cementing a first XI spot.
"Even just in training already I can see that the competition for places is tough," Govan explained.
"There are no bad players in that squad, even the young kids that come in to help are all really good players and they are all talented."
"Definitely, the competition is tough, but I am enjoying it."
Govan, who will look to play his first minutes in a Hume City shirt when it hosts Richmond SC in a pre-season friendly at ABD Stadium on Saturday, said the club and players are squarely focused on winning trophies in 2017.
"Everyone has got the will to win and everyone wants the same thing," Govan stated.
"We are all there to win and we are all there to try and win trophies, bring silverware to the club and get ourselves right up the league challenging for it and trying to win some trophies."
Hume City technical manager Dean Hennessey, said that Govan has fitted in well with his new teammates as his new squad starts to take shape before the beginning of pre-season friendlies.
"Blair has settled in well since he arrived from Perth a few weeks ago," Hennessey said
"Blair's coming off being Floreat Athena's player of the season after a good season over there, he's a great size and really mobile plus he has a great left foot."
"Blair's settled in well with the squad and looks like a great addition for us."