JUNIORS | Under 18's defeat North Geelong Warriors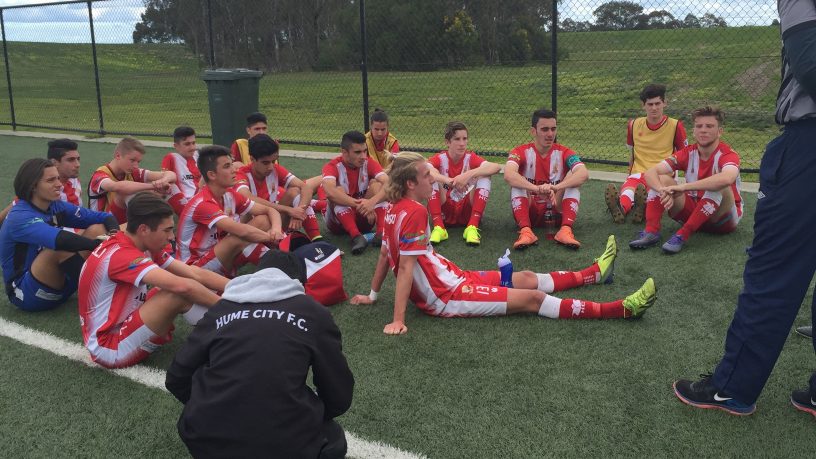 Special thank you to U15 players that stepped up on the weekend to join our U18's on Sunday at ABD Stadium.
Due to unfortunate injuries/illnesses our team sheet comprised of ten U18 players and five U15 players.
With five shots on goal in the first half and six shots on goal in the second half, Hume City managed to put 3 goals away.
Suleyman Topal scored our opening goal at the 42nd minute with an assist from Oljay Cekic, however North Geelong Warriors would equalise in the 60th minute.
In the 63rd minute North Geelong Warriors' goalkeeper saved an attempt from one of our corner kicks, only to bring the ball back into play allowing Umut Bozdugan to find the back of the net.
At the 81st minute North Geelong equalised yet again, only to concede another goal from our Hume City boys at the 83rd minute. It was our U15 player Domenic Saraceno that put our final goal away with a cross from Jayden Veljanovski.
Half time score: Hume City 1-0 Nth Geelong Warriors.
Full time score: Hume City 3-2 Nth Geelong Warriors.
Team Lineup: U18: Lachlan Campbell, Huseyin Cavus, Adrian Vukovic, Moe Abbas, Umut Bozdugan, Oljay Cekic, Peter Kaitatzis, Suleyman Topal, Jayden Veljanovski & Thomas Privitelli.
U15: Daniel Milenkovic GK, Esad Saglam, Ethan Flint, Santiago Ghidinelli & Domenic Saraceno.