Hume City Girl's tryouts and selection processs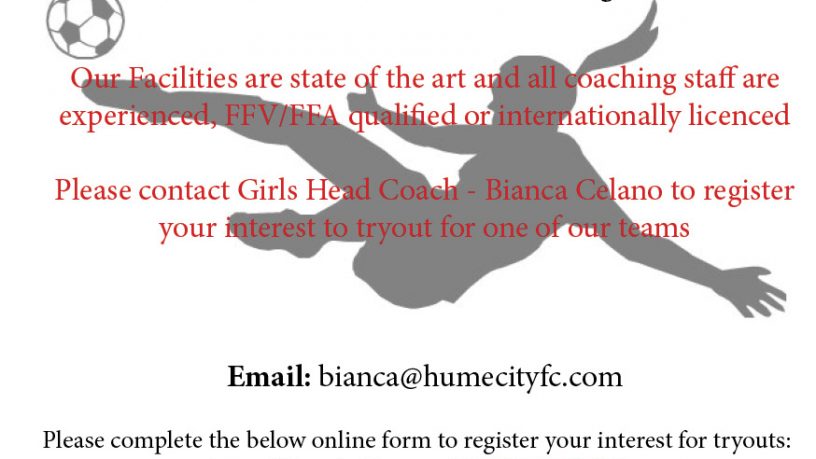 GIRLS REGISTRATION OF INTEREST FOR TRYOUTS
Our girls program will now be expanding for the 2017 season.  Our Facilities are state of the art and all coaching staff are experienced, FFV/FFA qualified or internationally licensed.

Register your interest for try-outs and selection now into one of the following proposed girls or women's teams at Hume City FC for the 2017 season:- U14's – U16's – U18's.
Tryouts will be conducted in approximately November-December 2016. Teams will then be selected and pre-season shall start January.
All teams will train minimum twice a week during the pre-season and throughout the season.
We shall be publicising and sending out trial confirmation dates and times towards the end of the 2016 season. 
Please complete tryout registration form via the link:- CLICK HERE FOR REGISTRATION FORM
If you have any questions, please contact the Head Women's/Girls Coach – Bianca Celano
by email at: bianca@humecityfc.com