JUNIORS |Under 18 defeated at the hands of Sunshine George Cross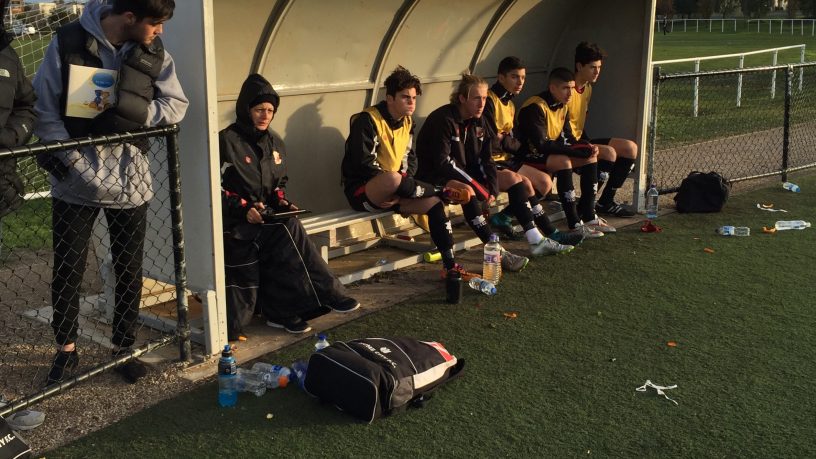 Hume City U18's unfortunately suffered yet another lose at Sunday's away game against Sunshine George Cross.
With nine missed shot attempts and only one shot on goal, Hume City just couldn't find the back of the net.
In the first half the boys managed to nearly equal the share of possession, but still conceded two goals against them.
In the second half Sunshine managed to control the lion's share of possession, however they were unable to add to their half time goal tally, the game finishing 2-0 in Sunshine's favour.
Full Time Score: Hume City 0-2 Sunshine George Cross.
Player Lineup: Moe Abbas, Lachlan Campbell, Huseyin Cavus, Oljay Cekic, Damien Damcevski, Zach Hutchison, Peter Kaitatzis, Suleyman Topal, Jayden Veljanovski, Thomas Privitelli, Samuel Butcher GK, Aydin Takar, Alihan Kilic, Selim Ozdemir, Peter Capparelli & Adrian Vukovic.