JUNIORS |U18's power to a four goal win over St Albans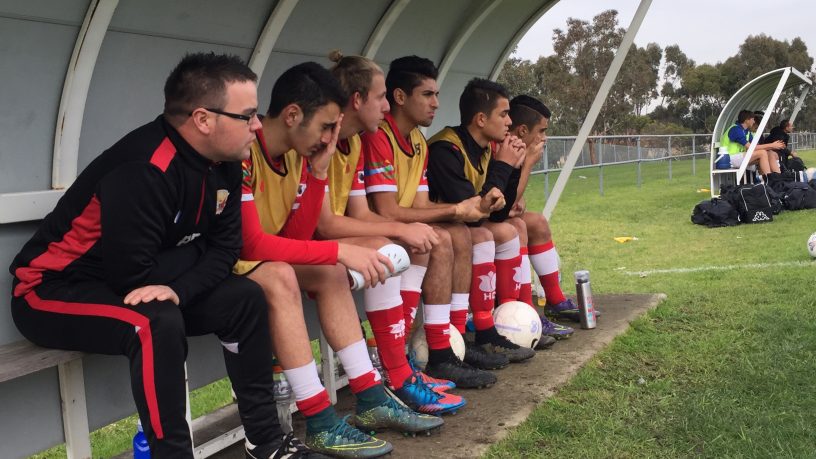 Hume City's under 18 side continued its impressive 2016 season, defeating St Albans 5-2  ay ABD Stadium on Saturday afternoon.
Damien Damcevsk got Hume City on its way, netting in the 27th minute.
St Albans Saints would equalise in the 38th minute, ensuring the scores would be locked at 1-1 at the break.
Aydin Takar put Hume back in the lead in the second half from a direct free kick at the 58th minute, followed by Damien Damcevski's second goal in the 69th minute assisted by Zach Hutchison.
Suleyman Topal would score Hume's 4th goal, assisted by Moe Abbas.
Damcevski would then  go on to seal his hat trick from a well deserved penalty, rounding out another succesful day for the side.
Full Time score: Hume City 5-1 St Albans Saints.
Player Lineup: Patrick Cristea, Huseyin Cavus, Lachlan Campbell, Adrian Vukovic, Adem Akyayla, Peter Capparelli, Damien Damcevski, Zach Hutchison, Alihan Kilic, Selim Ozdemir, Aydin Takar, Oljay Cekic, Moe Abbas, Jayden Veljanovski, Suleyman Topal & Peter Kaitatzis.