JUNIORS | U18's suffer 3-0 defeat at the hand of Green Gully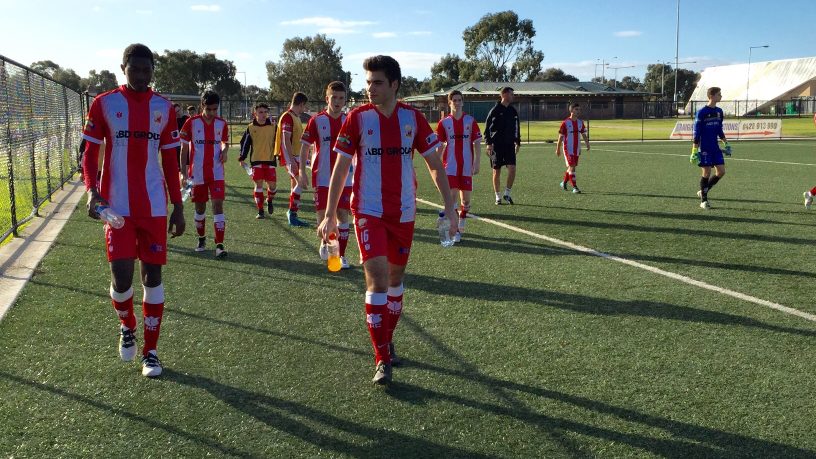 Hume City's U18 side suffered its second loss for the season on Sunday, in a hard fought 3-0 loss to Green Gully at ABD Stadium.
With only two shots on goal for the game, and four off target, Hume City unfortunately just couldn't manage to find the back of the net
Green Gully had nine shots on goal and eight missed shot attempts, of which 6 shots were saved by the Hume City 'keeper Patrick Cristea.
Gully scored first in the 32nd minute, with the other two coming after the half time break.
Hume will look to regroup on the track this week and look forward to another home game, this time against St Albans Saints on Sunday, and with it a chance to regather some momentum heading into the second half of the season.
Player Lineup: Patrick Cristea, Harry Cavus, Oljay Cekic, Lachlan Campbell, Umut Bozdugan, Moe Abbas, Jayden Veljanovski, Suleyman Topal, Aydin Takar, Mukuka Nsofwa, Peter Kaitatzis, Damien Damcevski, Peter Capparelli, Selim Ozdemir, Alihan Kilic & Zach Hutchison.