JUNIORS | Under 18's down Bendigo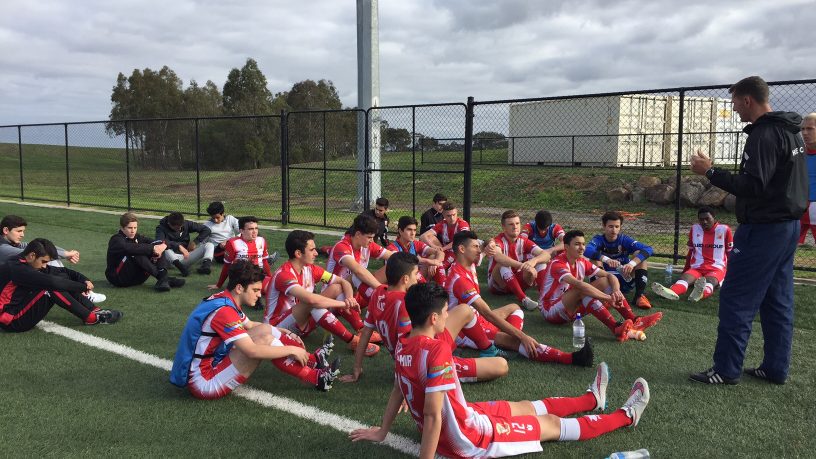 Hume City's Under 18 side recorded another strong win, when it defeated Bendigo City on Sunday afternoon.
Thomas Harris, Ishak Ulker and Zak Kambouropoulos stepped up from the under 16 side and looked right at home with their more senior teammates.
Harry Cavus scored Hume's first goal of the afternoon when he finished following a Zach Hutchinson corner in the 52nd minute.
Tom Harris showed his class with a quick fire second half brace, with the assists coming from Damien Damcevski and Ishak Ulker respectively.
Damcevski would then go from provider to score when he netted Hume's fourth goal of the day, converting a Suleyman Topal assist.
Final score: Hume City 4-1 Bendigo City.
Team Lineup: Zak Kambouropoulos, Zach Hutchison, Peter Kaitatzis, Alihan Kilic, Mukuka Nsofwa, Selim Ozdemir, Suleyman Topal, Adem Akyayala, Adrian Vukovic, Huseyin Cavus, Damien Damcevski, Thomas Harris, Ishak Ulker, Peter Capparelli, Aydin Takar & Jayden Veljanovski.