JUNIORS | U16's battle to another solid win at home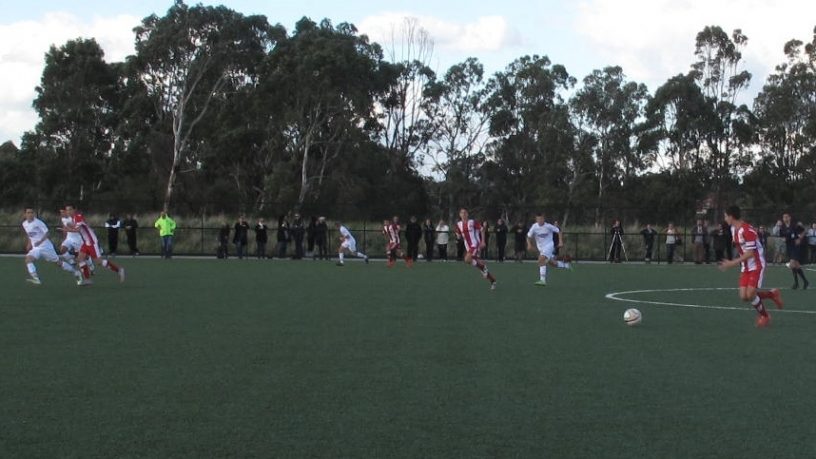 The NPL round 9 home game versus Melbourne Knights was expected to be a tough game for the home team and it was good to see Hume start strongly and take control of the game early.
Hume City managed several shots on goal early and it was rewarded for its early efforts when it got the first goal in through Tom Harris with Miguel Caceres providing the assist. Knights would hold on despite sustained pressure to keep the Hume side to 1-0 lead at half time.
The second half saw the Knights dominating the possession stats but not being able to make any significant threats on goal. Hume would double its advatage soon after with Aydin Gocol putting Tom Harris through for his second. Knights then took advantage of a defensive error and swooped on a loose ball to score to peg Hume's lead back to one goal. The home would side then dominate the rest of the game with numerous attempts on goal before Tom Harris scored two goals in two minutes in the last few minutes of the game to take the Hume side to a comfortable 4-1 win.
It was pleasing for the coach to see the Hume side start strongly after having to chase the game in previous matches. Congratulations to Tom Harris on kicking four goals.
Hume City 4 – 1 Melbourne Knights
Team Lineup:
| | | |
| --- | --- | --- |
| # | NAME | SURNAME |
| 1 | Sam | Butcher |
| 2 | Andy | Kebakoski |
| 4 | Aydin | Gocol |
| 5 | Emihran | Isik |
| 6 | Behic | Eraltay |
| 8 | Deran | Kuyucuogullari |
| 9 | Deniz | Sahinkaya |
| 10 | Matthew | Farrugia |
| 11 | Owen | Hughes |
| 13 | Thomas | Privetelli |
| 14 | Thomas | Harris |
| 15 | Ishak | Ulker |
| 16 | Miguel | Caceres |
| 17 | Eden | Brandon |
| 18 | Nawid | Najafi |
| Bye | | |
| 3 | Julian | Vallese |
| 7 | Anthony | Mancuso |
| 12 | Kerem | Akyayla |
| 20 | Zak | Kambouropoulos |
| 21 | Hassan | Saleh |