MATCH PREVIEW | Hume City vs South Melbourne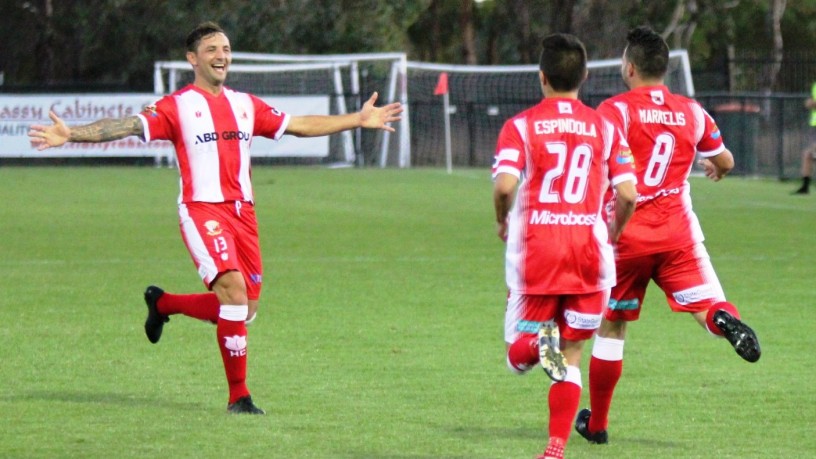 It's a top of the table clash at ABD Stadium when Hume City plays host to South Melbourne on Saturday night.
WHAT'S AT STAKE:
With Bentleigh Greens, South Melbourne and Hume City all log jammed at the top of the table, a win for either side could help push it clear of the chasing pack. After a 1-0 win over Brunswick City in the FFA Cup and a 3-0 NPL Victoria win over Melbourne Victory, the home side will be heading into the game with confidence high. South Melbourne enjoyed a fast start to their season, however they suffered their first loss of the season in an upset 6-3 defeat to Richmond SC in round 5.


KNOW YOUR OPPONENT:
South Melbourne will field a face known well to Hume City fans, with Marcus Schroen likely to feature after making the switch to the Lakeside Stadium based club in the off-season. South added a few other new names to their squad during the summer break, most notably Matt Millar who joins after a spell with Melbourne City and Matthew Foschini who most recently featured for Oakleigh Cannons.
LOOK OUT FOR:
Saturday night's clash looks set to be a tight, tense encounter, however with both sides dangerous in attack expect to see plenty of goal mouth action. Joseph Franjic will likely slot back into midfield after serving a one game suspension, whilst up front Daniel Clark will look to keep his spot in the number nine position after scoring a brace against Melbourne Victory.

FORM: Hume City: (W/W/D/L/W) South Melbourne: (W/W/W/D/L).
LADDER POSITION: Hume City 3rd (10 points) South Melbourne 1st (10 points).
DETAILS: NPL Victoria Round 6: Hume City vs South Melbourne. Venue: ABD Stadium. Kick off: 7:00pm. Tickets: Online here – http://bit.ly/1RvJ3pl or at the gate.
© 2014 Hume City FC All rights reserved.