Solid performance seals 2nd round win for U16s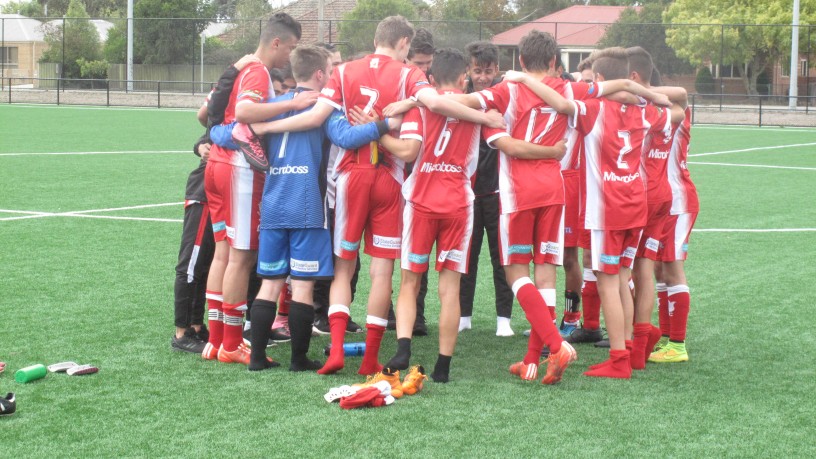 The 2nd round kicked off in Ballarat in breezy, cool conditions. The smaller ground made the game fairly congested from the outset with Hume dominating possession but finding it hard to find any space to get any meaningful shots away. Once again it was Miguel Caceres who scored first with an assist from Anthony Mancuso in the 34th minute. Ballarat managed to hold on to half time to only concede the one goal.
Ballarat had some early shots in the second half and had an excellent chance to equalise but was denied by an excellent last ditch block by Emihran Isik. Hume once again dominated possesion through the second half with 3 more goals cementing a solid performance by all players. Second half goals were – 69′ – OG (although we had Mathew Faruggia as the last touch – Eden Brandon assist), 73′ = Hussan Saleh – Anthony Mancuso assist, 76′ – Mathew Farrigia – Anthony Mancuso assist.
Congratulations to the defence on a clean sheet. Sam Butcher (goals), Andy Kebakoski (RB), Nawid Najafi(CB), Aydin Gocol(CB), Emihran Isik (LB) & Eden Brandon(LB) .