MATCH PREVIEW | Oakleigh Cannons vs Hume City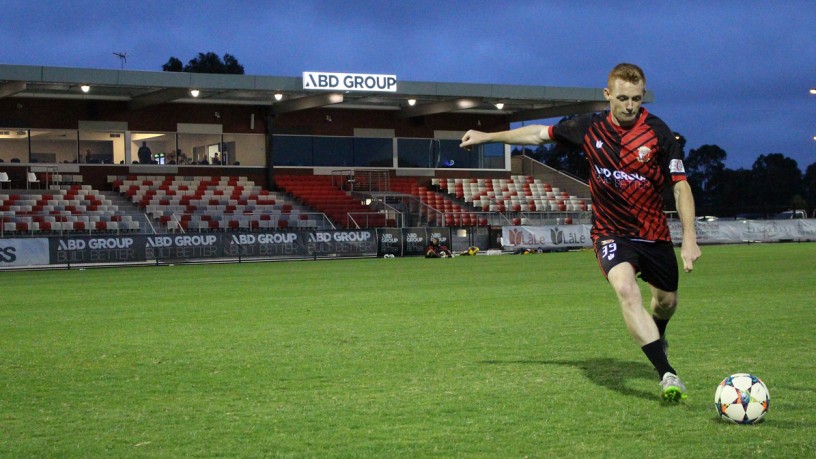 Hume City will look to build on its successful start to 2016 when it takes on Oakleigh Cannons at Jack Edwards Reserve on Friday night.
WHAT'S AT STAKE:
With two wins and a draw to start the season, Friday's clash with Oakleigh Cannons looms as an opportunity for City to cement itself near the top of the NPL table. Last week's 0-0 draw with Bentleigh Greens provided plenty of positives for the Lou Acevksi lead side, which created numerous chances against last year's Grand Final winners. The return of Daniel Visevic from injury, along with additional game time into the legs of the Hume City squad puts the ABD Stadium based club in an ideal position ahead of Friday night's clash with Oakleigh.
KNOW YOUR OPPONENT:
Oakleigh Cannons have made plenty of changes in the off-season, with the head coach Arthur Papas replaced by Peter Tsolakis and Con Tangalakis, who join the club in a co-coaching capacity. On the pitch, Cannons have looked to replace the loss of key players from its 2015 side, with Dimi Hatzimouratis, Ioannis Georgopoulos, Perry Lambropoulous. Corey Slevin, Steven Topalovic and Thomas Lakic all set to feature at Jack Edwards Reserve this season.
LOOK OUT FOR:
After featuring for Oakleigh Cannons last year and making the switch to Hume City in the off-season, Kofi Danning will be looking to take his game to the next level when he faces his former club on Friday night. Danning has enjoyed a strong start to his Hume City career, providing a constant threat in attack as well as developing a solid understanding with Jeremy Walker at right back. Danning has started all three games this season, his crosses from wide positions providing the Hume City attack with an extra supply. A goal is the only thing missing from his season so far, and what better time to score it than against his former side.

LAST TIME THEY MET: Hume City: 3 – 2 Oakleigh Cannon (FFA Cup Quarter Final).
LADDER POSITION: Hume City 3rd (W:2/D:1/L:0) Oakleigh Cannons 11th (W:0/D:2/L:1).
DETAILS: NPL Victoria Round 4: Oakleigh Cannons vs Hume City. Venue: Jack Edwards Reserve. Kick off: 8:30pm. Tickets: At the gate.


© 2014 Hume City FC All rights reserved.