Match Preview: Hume City vs Richmond SC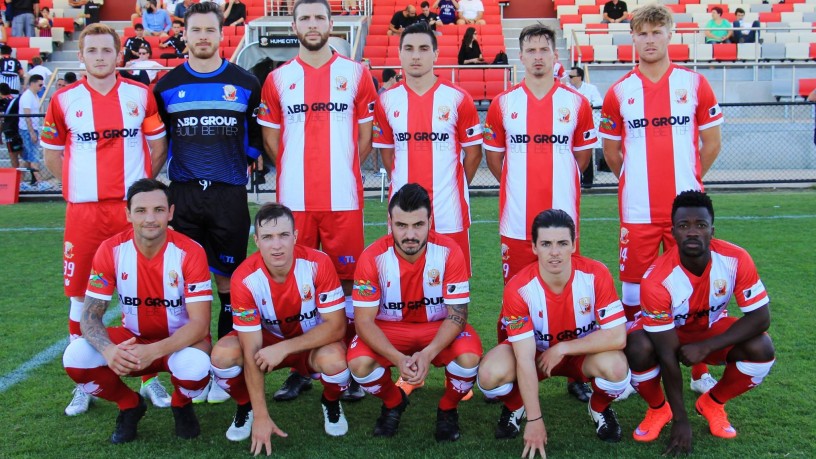 The wait is finally over, with Hume City set to get its 2016 NPL Victoria campaign underway at ABD Stadium on Saturday night.
What's at stake:
With a tricky away fixture to Avondale lying in wait of Hume City next week, a quick start against the newly promoted Richmond SC will do the Lou Acevski coached side no end of good.  Hume had a relatively shortened pre-season, with its 2015 FFA Cup run meaning it played an extended season.  A win against Richmond will give the Hume squad plenty of early confidence, as it looks to mount a case for NPL silverware in 2016.
Know your opponent:
Richmond took all before them in the NPL 2 last year, topping the NPL East table and winning the Grand Final against fellow promoted outfit FC Bulleen Lions. Last season, Richmond recorded 18 wins, 3 draws and only 7 losses. Hampering the chances of the Rick Mensink led side this year is the loss of Tom Cahill, who joined Hume City in the off-season. Richmond have looked to strengthen during the summer break, most notably signing Geert-Arend Roorda from Dutch side FC Dordrecht, Jake Barker Daish from South Melbourne and Nick Kokolakis from Northcote City.
Look out for:
New faces, and plenty of them. Hernan Espindola, one of Hume City's most recent signings, will try to press his case for a starting position, either out wide or in attacking midfield position.  Jeremy Walker looks likely take his place on the right hand side of the back four, with Ramazan Tavşancıoğlu and Steven Cudrig also possible features in the City defence. Daniel Visevic will vie for a spot in central midfield, whilst up forward Kofi Danning appears set take his spot on the wing, with Kym Harris competing with Daniel Clark and Sergio Msahli for the lone striker role.
Details: NPL Victoria Round 1: Hume City vs Richmond SC. Venue: ABD Stadium. Kick off: 7pm.  Pre-game show: 6pm Tickets: At the gate or at http://bit.ly/1PWmMDO
© 2014 Hume City FC All rights reserved.