City take the points in Shepparton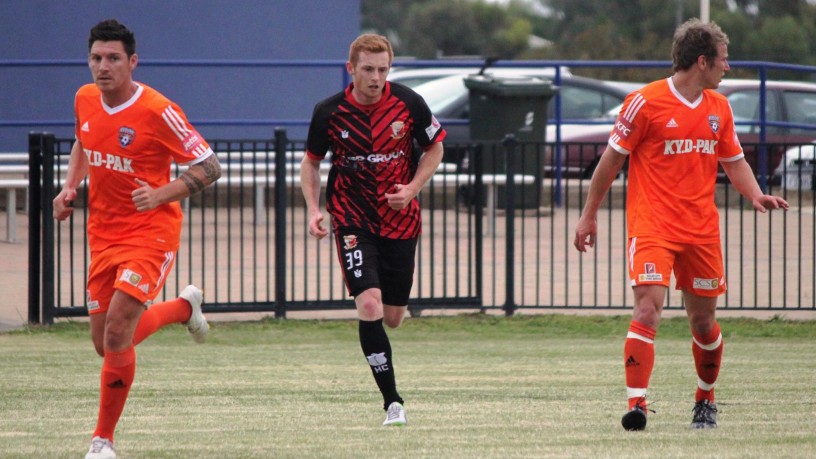 With the NPL season under a month away, Hume City headed to Shepparton last weekend as preparation for the club's round one clash with Richmond continues.
The trip to Shepparton also handed Hume City its first win of the pre-season, downing Goulburn Valley Suns 2-1.
City went behind early, however a clever free kick from Michael Trigger and a second half goal to Sergio Msahli completed a determined win.
Speaking in the aftermath of the game, Hume City captain Nick Hegarty said the fight showed by the side is something he is looking forward to being repeated in the season proper.
"It's nice when your 1-0 down to come back and win 2-1, just getting into those decent habits of winning games is never too early," Hegarty said.
"We just want to get into a rhythm. Make sure we get used to winning games, get used to playing comfortably with each other and playing a good brand of football; and a good brand of winning football."
Hume City also used the trip to Shepparton as an opportunity for players, both old and new, to spend some time together in a different environment.
"Its just nice to get everyone together," Hegarty said.
"All the new faces and all the old faces, have a good laugh together as well as obviously getting a good bit of preparation for the season."
Hume City's FFA Cup run meant it started pre-season a little bit later than others, however with plenty of friendlies yet to come, increasing match fitness through the entire squad remains the main objective.
"I think that's always the case (building fitness), game by game and just getting used to the systems," Hegarty explained.
"Generally it's just getting the minutes in our legs. We have copped goals late in a couple of games but we've only played our first or second game."
Hume City next face Hobart Zebras at ABD Stadium on Saturday the 6th of February.