Tavşancıoğlu joins Hume City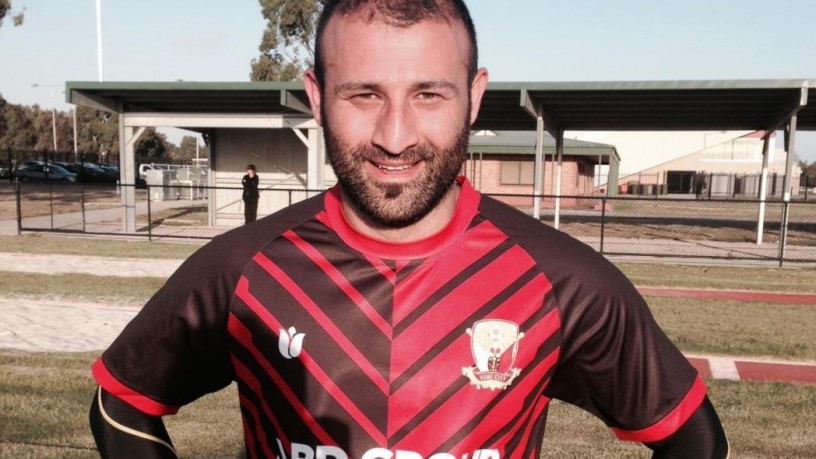 Hume City is proud to announce the signing of Ramazan Tavşancıoğlu, who will join the club for the 2016 season.
Tavşancıoğlu, most recently of Dandenong Thunder, has also had spells at fellow Victorian NPL clubs South Melbourne FC, Port Melbourne and Oakleigh Cannons.
The 31 year-old defender spent four years with Ankaragücü in Turkey, along with stints at Melbourne Victory and North Queensland Fury in the A-League.
Tavşancıoğlu said he is delighted to sign on at ABD Stadium and believes his leadership and experience will benefit the side in 2016.
"My goal and ambition is always to win another championship," Tavşancıoğlu told humecityfc.com.
"I did it back in 2006 with South Melbourne and I've still got that hunger there to be successful.
"It's still in my blood and I can't get enough of it."
Apart from his onfield expertise, Tavşancıoğlu believes some of the experience he has gathered over his career can help Hume City's youngsters reach the next level in their particular careers.
"I think I've got a lot to to offer for these young boys as well, which I have been doing for the last four or five years in my career with the clubs I've played at."
"Just providing them with all the knowledge and guidance that I have received, to pass it on to them to make them better players as well."
Hume City head coach Lou Acevski said Tavşancıoğlu's experience and winning mentality were just some of the many reasons he recruited him to ABD Stadium.
"Rama will bring a lot of experience to the club, his leadership qualities will definitely add to the current leadership qualities the team has, as well as his ability to play in several different positions," Acevski said.
"I know he is a winner as well, he trains like he plays. There will be a lot of competitiveness from his point of view."
Hume City gets its 2016 NPL Victoria campaign underway at ABD Stadium on Saturday February 20 against Richmond SC.
© 2014 Hume City FC All rights reserved.