Hume City 14's vs. Brunswick City 14's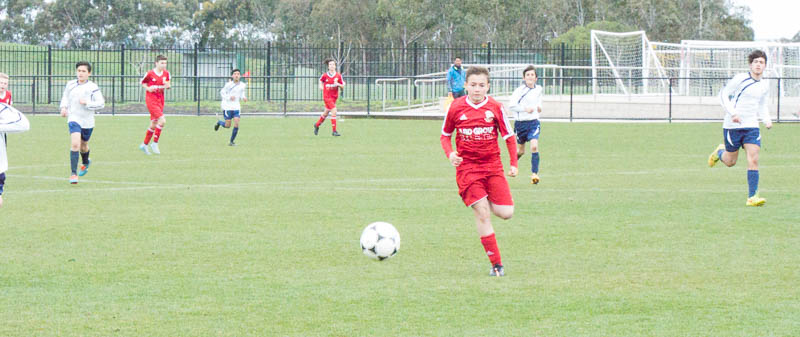 After a few shaky games in the past few weeks Hume 14's were looking for a big win at home in front of the crowd on the main pitch.
With perfect weather conditions Hume was able to play how they wanted to play and started off very well scoring two good goals in the first half and another two goals in the second half to make the final score 4-0 Hume wins.
Goal scorers: Ethan 1, Matthew 2 and Alex 1.
SIX MORE GAMES TO GO