Hume City preparing for Cup glory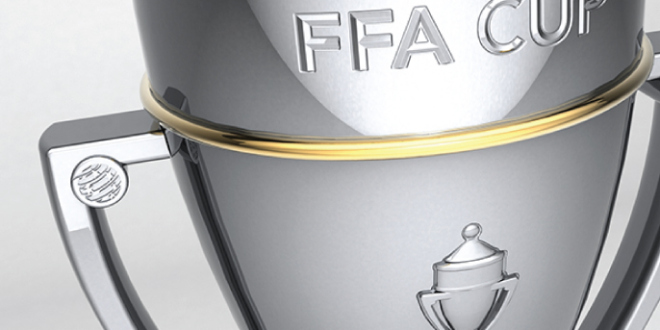 In the heart of Broadmeadows, in northern suburbia, Theo Markelis slalomed left and right to curl in a strike to secure Hume City's place in the FFA Cup round of 32.
With the draw now confirmed, Hume have set their sights on their next FFA Cup opponents, former NSL giants Brisbane Strikers.
And as the dust settles from Hume's FFA Cup triumph over Kingston City, the club quickly got back to business with another comprehensive win last weekend against Dandenong Thunder.
However the FFA Cup tie is an espescially big game for Hume new man Daniel Clark, a local Queenslander who has faced the Strikers on more than one occasion.
Clark believes the Strikers are "one of the best teams in Queensland."
"I watched the draw, and once I saw we drew Strikers I had a little chuckle to myself," Clark recounted.
"I do remember playing them earlier in the year, and it was a 1-1 draw."
"So it'll be good to get another chance at them."
The forward has his sights on scoring against the Strikers, as he did early in the year with former club Morton Bay.
"Absolutely. I scored against them when [Morton Bay] played them in the league," he said.
Former Brisbane Roar youth player Jai Ingham said the win was important for the region of Broadmeadows.
"The club getting to the round of 32 was proud and happy moment for the area of Broadmeadows," Ingham said.
Ingham has faced the Strikers on multiple occasions and sees the FFA Cup as a platform to put himself and Hume on the map.
"It's a huge deal for me and the club," he said.
"You never know who's watching.
"There are a lot of clubs watching the FFA Cup and certain players, but getting Hume to the final is my objective."
Behind the scenes, Hume City's support staff have been just as busy with their own FFA Cup preparations.
We're calling it early: @FCHumeCity 's kebab will be the food of the 2015 @FFACup ! #MagicOfTheCup #FFACup pic.twitter.com/JXCQWXGt6D

— Football Victoria (@footballvic) July 1, 2015
© 2014 Hume City FC All rights reserved.